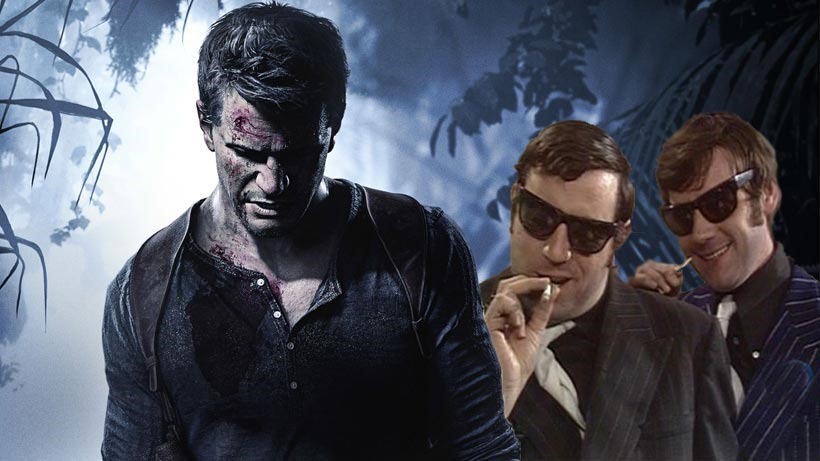 Look, we've all done things we're not proud of so that we can get our hands on games a little bit earlier than everyone else. Like shop at CNA for instance. And then there's apparently a new breed of crime, that has decided to start targeting vans that happen to be transporting the hottest of new releases around town in the UK.
After having a Nintendo lorry or two pinched by this syndicate, they've set their sights on an even bigger target: Uncharted 4. This week, thieves made off a truck filled with Uncharted 4 games in an incident that a Sony rep described as part of a "violent assault," to MCV. "We can confirm that unfortunately some contents from a lorry transporting a variety of video game and DVD titles, including a quantity of the much anticipated Uncharted 4: A Thief's End, was stolen in the UK, during a violent assault," the Sony representative said.
An incident which the wonderfully unofficial Kaz Hirai Twitter account summed up in a single tweet:
In hindsight, we probably shouldn't have put the word "thief" in the game's title https://t.co/ZsSaE21Ayd

— CEO Kaz Hirai (@KazHiraiCEO) April 27, 2016
Sony is of course working hard with the UK police to catch the culprits, who are no doubt standing at seedy corners and whispering "Psst kid, wanna try some Uncharted 4?". Like I said, video game theft appears to be somewhat on the rise in the UK. In 2015, a lorry filled with copies of Splatoon was hijacked, as criminals bafflingly began to target Nintendo releases exclusively at the time.
Either that, or somebody really, really wants to play Uncharted 4: A thief's End before everyone else and is taking a massively dangerous approach to doing so. Said thief isn't the only person breaking street date however, as numerous copies of the game have managed to get released in the wild a few days early. Director Neil Druckmann has urged fans to remain "vigilant" over any potential spoilers.
Meanwhile, I'll be visiting Microsoft with my clumsy hands to make them an offer that they can't refuse. It'd be a shame if the Gears of War 4 team was set on fire. A right shame.
Last Updated: April 28, 2016