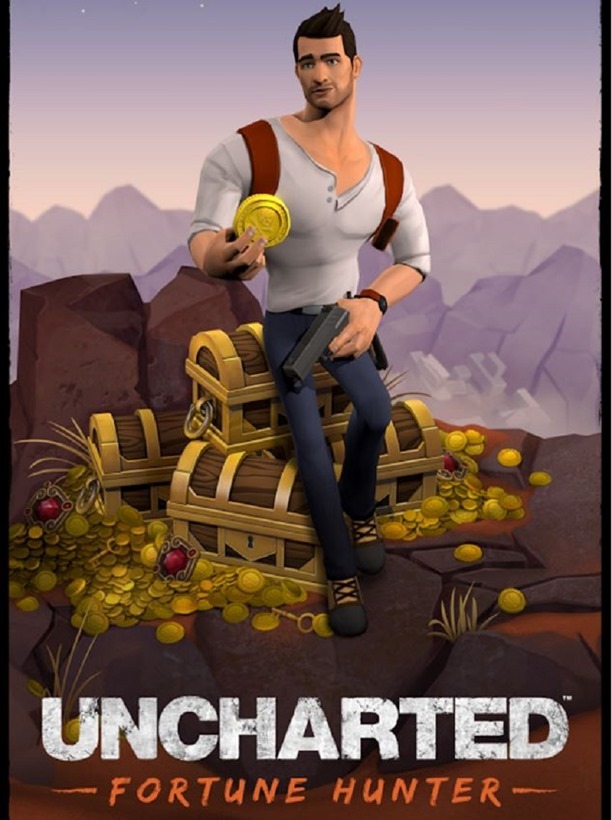 Every time Geoff opens his mouth, he goes on about just how awesome Uncharted 4 is. And why wouldn't he? The game is supposedly excellent. Still, I can't shake this urge I have to punch him in his perfect teeth, because gosh darn it, I need Nathan Drake's latest adventure in my life, and I need it now!
Unfortunately, the rest of us won't get our grubby paws on Uncharted 4 until next week Tuesday, on May 10th. What the hell are we meant to do over the next 4 days while we wait? Why, the answer is simple. We download the mobile game, Uncharted: Fortune Hunter, which is available on both iOS and Android.
Granted, it's not the perfect substitute for Uncharted 4, but at least it's something, right? It also happens to be free, which makes it an instant winner in my books. Here's what Fortune Hunter is all about (via Game Informer):
USE YOUR SMARTS to survive and solve over 200 deadly puzzle chambers.
FOLLOW THE LEGENDS OF HISTORY across six unique adventures.
BECOME A MASTER FORTUNE HUNTER and collect 50+ treasures hidden across four worlds.
PARTNER WITH SULLY to maintain a continued supply of valuable smuggled loot.
UNLOCK REWARDS and game-changing costumes to further your adventures.
So, it's a puzzler, which is by no means a bad thing. I've spent the past few weeks playing Lara Croft GO, and it's been a lot of fun. I wonder if Uncharted: Fortune Hunter is too (and if it took inspiration from Lara's own mobile outing)?
As added incentive, linking your mobile to your PSN will yield some rewards. There are skins, relics, and one-time boosters up for grabs for Uncharted 4, which is nice bunch of extras if you're eager to jump into the multiplayer component when it ships.
Now if you'll excuse me, I'm off to tell Geoff how cool Uncharted: Fortune Hunter is. That'll show him! Wait, no it won't. CURSES!
Last Updated: May 6, 2016