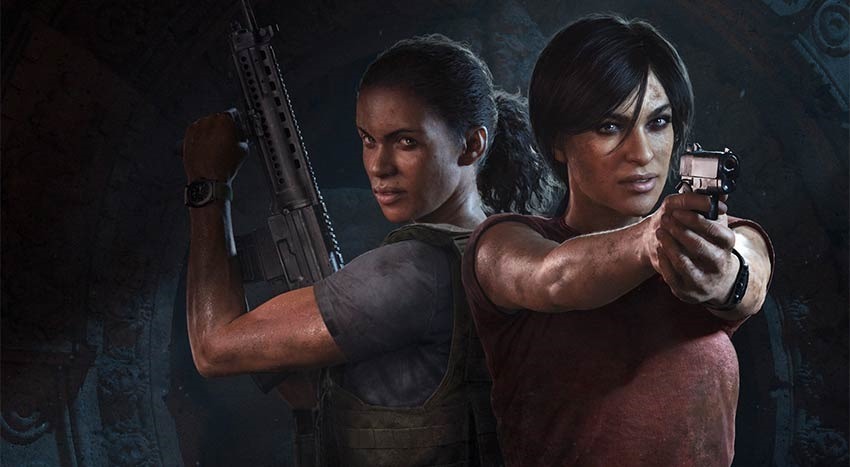 If you've played Uncharted 4, then you'll know that it was made pretty clear that Nathan Drake's adventuring days have come to an end. The poignant epilogue closed the book on Uncharted, making further games in the series pretty unlikely – at least ones starring Nathan Drake as the hero.
Naughty Dog co-president Evan Wells, speaking to Game Informer, has made that a little more explicit. After the impending, female-led Uncharted 4 standalone expansion The Lost Legacy, it's probably over for Uncharted – at least as far as Naughty Dog's involvement is concerned.
"I would say that Naughty Dog doing an Uncharted after this is unlikely. I would never say never, but we've got The Last of Us Part 2 on our plates and there's so much other stuff that [we want to explore]," he said.

"It'd be hard. If we magically had that two-team, three-team studio, sure – it'd be great to keep doing it. We really love the franchise, but the studio has limited resources and lots of other ideas. I'd say the likelihood is low."
Of course, that doesn't mean that it's the end of the road for Uncharted – as Sony could farm the series off to another developer. Sony Bend, currently working on new IP Days Gone has some experience with Nathan and co, having developed the decent (but lacking!) Uncharted: Golden Abyss for the PlayStation Vita.
Right now, Naughty Dog is working on the aforementioned The Last of Us part 2 and the standalone Uncharted 4 expansion that stars series stalwart Chloe and newcomer Nadine. It looks like an amazing last hurrah for Uncharted.
Supposing that Sony does task a new developer to tackle future games – who do you think would be best?
Last Updated: March 8, 2017