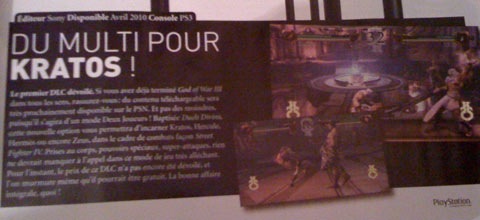 Now here is something that caught me by surprise.
This scan was posted up on the Gametrailers forum and from the looks of things, God of War III is going to be getting multiplayer via DLC.
While this is still very unofficial, and the magazine is not in english, I have spotted the words Street Fighter IV and DLC in the image pictured above and it looks like this could actually be legit.
Is multiplayer a good idea for God of War III? Do you feel like it's going to bring something awesome to the table or are you miffed that Santa Monica Studios aren't rather working on adding some awesome new single player content to the game?
Hit us up with some comments, we want to hear what you all have to say. Larger image available after the jump.
Click the image to make BIG PIKCHA.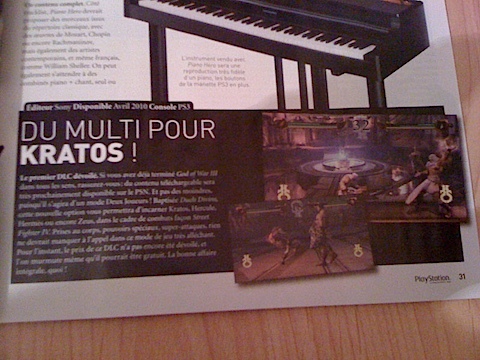 Last Updated: March 30, 2010