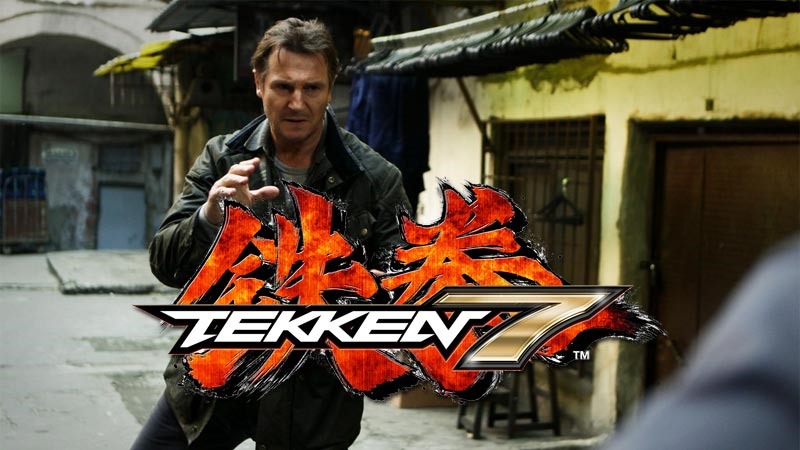 It used to be that if you wanted to play fighting games on PC, you'd need to resort to some underhanded tactics. Specifically finding a PlayStation emulator that wouldn't crash every five seconds when you booted up a rental disc of games such as Tekken or Destrega. Man, Destrega was so underrated. Anyway, Bob Dylan was right and they times they have changed indeed.
These days, any fighting game of any budget is up for play on PC. Whether it's Naruto or Mortal Kombat, the option to jam some fisticuffs is there. And it usually gets even better once said franchise finally gets a patch a month later. Next year sees the king of the iron fist land on console and PC. Tekken. Now in its seventh proper incarnation, the 2015 arcade game will finally be available beyond the shores of Japan next year.
A move that just makes sense according to producer Katsuhiro Harada. "Before, we used to do a lot for Sony's hardware first. The hurdle to porting to PC afterward was quite high at that time," Harada said to GameSpot of the development process and the use of the Unreal 4 engine.
"Since we're developing the game on PC from the start using Unreal Engine, it made it much easier to release a PC version. There are also many markets in which many gamers prefer PC rather than console.

In past Tekken games where we didn't use Unreal Engine, there was a major difference in that we had much less time to actually do game design. When we submitted our documents to a programmer, we had to wait quite some time before we actually saw our work on screen.

Being able to use Unreal Engine and to have our work and the graphics appear relatively quick gave us much more time to work and focus on the actual game design elements. It also makes it easier to port to different platforms."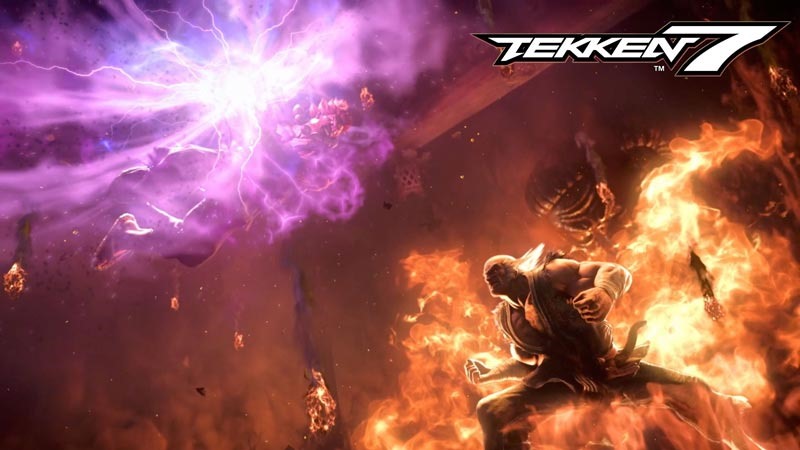 Tekken and Virtua Fighter pioneered the idea of a 3D fighter. Three-dimensional fast-paced games of fist-based chess were a revolution in the mid-90s, as the boom of the fighting game genre was dominated by 2D fighters back then. In fact, some of the biggest names around today have only added a half a dimension to their visual engines in the last couple of years. But Tekken is pretty much the only major 3D fighting game in service today. A dying breed perhaps.
"At the time Tekken first started, it wasn't the major franchise it is today," Harada said.
Virtua Fighter was kind of considered the pinnacle of what a 3D fighter should be. One match is just 60 seconds, and within that time frame, you had many different instances in which you and your opponent are almost in a rock-paper-scissors match. The way you're reading your opponent, you make a choice and your opponent makes a choice.

That would occur very frequently throughout a match. That was kind of considered the proper way to make a 3D fighter, and Tekken was headed in that direction a bit, but then we decided maybe it's too complex for some people.

We reduced the frequency of reading your opponent and those particular chess-like instances within a match. For example, in Tekken, there's not a big difference in reach between you and your opponent when characters are chosen. With Soulcalibur, a lot depended on the weapon; it could be a very long staff, it could be a dagger.

So even if the position of you and your opponent is a certain space, a lot still depended on which weapon you had. All these things you have to consider when you play the game maybe make it a little bit more difficult to jump into than Tekken. So it could be that just [Tekken is] a little bit simpler and approachable."
Fascinating insight. Tekken 7 officially launches on PC, PS4 and Xbox One early next year. As usual, I'll be playing as Steve Fox, bobbing and weaving my face into fists because Sensei Geoff trained me incorrectly as a joke. I'm bleeding! That makes me the victor.
Last Updated: November 17, 2016