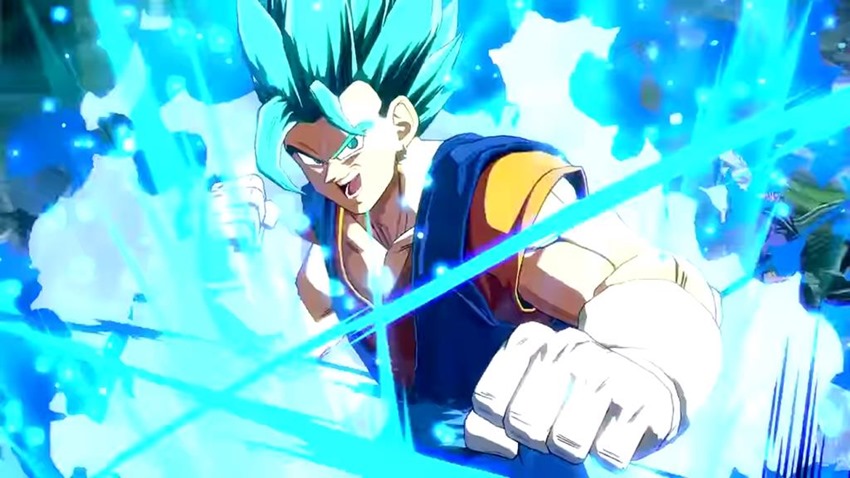 You know what Dragon Ball FighterZ needs right now? MORE GOKU! We've already got regular Goku, dad of boy Goku, Super Saiyan Blue Goku, Goku back in Black and Fused Zamasu is technically a Goku. What we don't need, is too much Goku. Just the right amount chaps, like…half a Goku. Good news then fisticuffs fanatics, as Dragon Ball FighterZ will be adding precisely that amount of brawler to its roster soon.
Thanks to a trailer that popped up early on Bandai Namco Taiwan's Facebook and the Shonen Games' twitter, it looks like we'll be getting Vegito Super Saiyan Blue added to Dragon Ball FighterZ soon. That's not just your regular Saiyan right there, but a fusion of Goku and Vegeta that can combine their Ki and power up to Super Saiyan God Super Saiyan with absolute ease. Talk about your blue man group, right?
Here's the video showing the fella off:
As usual, the show-off trailer is as brief as can be. From the few seconds shown off, it looks like Vegito Blue will play in direct opposition to Fused Zamasu's zoning-heavy style of attack. Lots of beatdowns, heavy combos and energy sword attacks that appear to have enough range to cover the entire screen. Nice.
Vegito has always been a massive fan favourite within the Dragon Ball community, a character whose combined power has always been so tremendous that even the supposed permanent fusion of the Potarra Earrings wasn't sufficient enough to hold his power together for longer than a few minutes. Having had a starring role in the Majin Buu saga, Vegito was kept out of action until the Future Trunks saga.
How did that go down? Watch the anime yo, I ain't spoiling that. Now if you'll excuse me, I'm going to go fuse my fat face with a slice of cake. FU-SION-HA!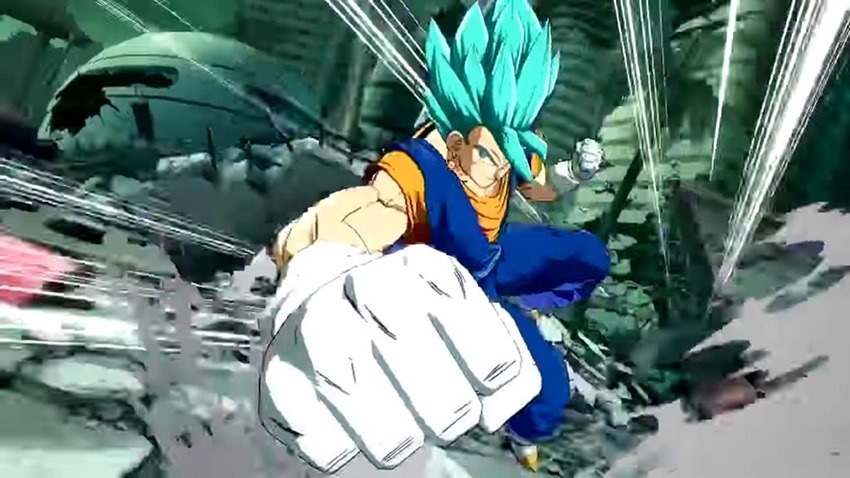 Last Updated: April 30, 2018