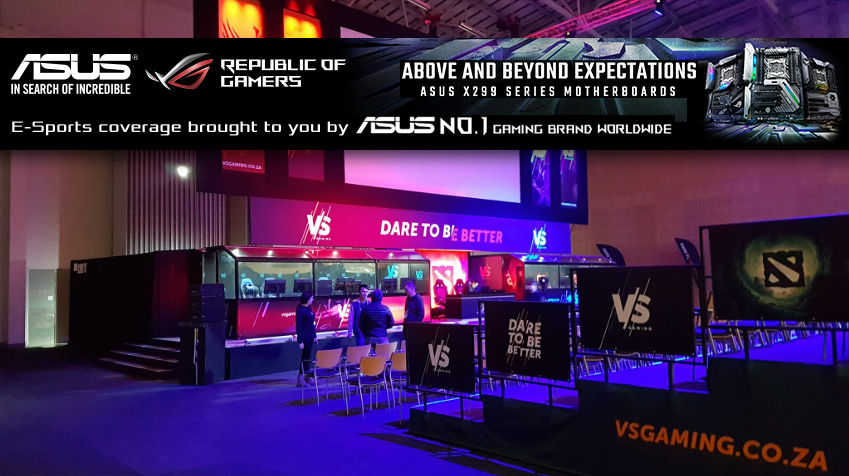 You would be forgiven if you'd forgotten about EGE this weekend. With the chaos of two major esports events in Joburg last weekend in the form of Rush and VS Gaming, many of us totally blanked that it was now the mother city's turn at esports awesomeness. Then there was the announcement that CS:GO's ESWC qualifier wouldn't be taking place at EGE, which got some people down, but fear not – EGE is going to be home to a massive Dota 2 tournament, with loads of money on the line.
The teams taking part are:
White Rabbit Gaming
Sinister5
Pulse Gaming
Aperture Gaming
Energy Esport
Bravado Gaming
Exdee Gaming
XTC Gaming
I remember just a few years back when an event like this would mean that maybe the top winner would get some PC components or peripherals, but now, everyone gets to go home with cash. That's right, there's a R550 000 prize pool, broken down as follows:
R220,000.00
R99,000.00
R55,000.00
R44,000.00
R38,500.00
R38,500.00
R27,500.00
R27,500.00
The fact that even the bottom team gets to go home with R27.5k is pretty incredible. It's such a sign of how the local scene has grown, and how possible it is for teams to really go pro. While the teams are really important, obviously, it's also the hosts and shoutcasters that make it worth watching, so EGE and VS Gaming has a cool lineup of personalities. Here are their details as copy-pasted from the press release:
The line-up for the weekend includes panel host Nicholas 'WilsonXXXL' Marsicano, panel experts Chanel ' Succubus' van der Merwe and Sean 'Snare' Rihlamvu. The casting duos are Devin 'Hellbird' Rigotti and Jackie 'Rainz' Chung and Jonathan 'Jubba' Simon and Jeanot 'Skaapie' Beetge. Gareth 'Lord Roshford' Woods and Ryan 'Parker' Macquet will be hosting the event from the stage.
Will you be heading to EGE this weekend to check out all the esports in Cape Town? July has truly been a busy month for anyone in esports in South Africa!
Like esports?
Check out esports central
Last Updated: July 27, 2017