Vulcun burst on to the scene in 2015 with a rather successful eSports Fantasy League system which allowed players to win a decent amount of money creating Fantasy Teams for major eSports titles such as CS:GO, League of Legends and Dota 2. The site became extremely popular as they began partnering with major tournaments around the world. The biggest drawing point for most of the community was the chat experience where the embedded streams offered a more civil chat for viewers as players discussed the game, and their fantasy squads, as opposed to the needless spam seen in every single Twitch Chat.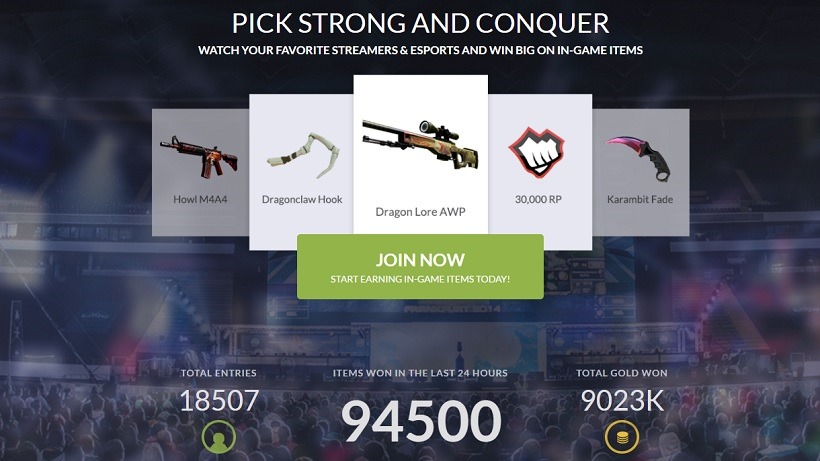 With this heavily driven community interaction, Vulcun have decided to switch their direction, it's unclear whether the Fantasy and gold betting will be removed, but it's clear Vulcun will be instead offering a better user experience for viewers of major tournaments.
"We've got some important news to share. Over the next few weeks, we will be shutting down the current version of Vulcun.com and pivoting it into a different experience. This will involve, shutting down of all the games currently on Vulcun over the next 2 weeks.

"After this transistion Vulcun.com will be focused on Chat games on Twitch. Last year we acquired TwitchAlerts.com and over the course of the year we've been focused on Twitch and making the viewing experience more engaging and fun. The new version of Vulcun.com will be focused on this. We will be publishing a separate post detailing the new direction. In short, we've always strived to make viewing eSports and Twitch streams more fun and we've figured out a better way to do it, vs, the current product.

"We know a lot of you have built friendships and strong ties with the community. We really value your involvement and want to involve you in this process. Please email me directly and i'll be be happy to share more info: murtaza[at]vulcun.com. Our community managers Belle, Brian and Matt will also be available to chat."
The new Focus will be slowly doing away with their huge user data base, and instead allowing integration with Twitch TV, further bettering the chat experience. This direction, and the assumed integration, would allow users to still get the Twitch experience without all the spam.
Unfortunately the marketplace will be ceasing operation, but all users will get one more chance to buy items off the store with their remaining coins. Smart choice in my opinion considering all the shade surrounding the eSports betting world at the moment.
Last Updated: July 5, 2016