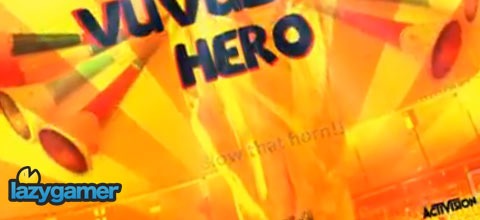 It all just got very real as Activision seeks out to make a quick buck off of the latest World Cup craze, the good ol' Vuvuzela.
The first footage released is direct feed gameplay, and shows off not only basic gameplay, but a quick sample of the menus as well as how the combo meters will work. What I was really interested in seeing was how they were going to incorporate the "star power" ability, but it wasn't revealed in this first video.
What I do like, is that to freshen up the genre a little, Activision have now made the background graphics a lot more interactive in relation to how you are playing, rather than just having the same old characters do their thing over and over again.
Hit the jump for the full video.
Last Updated: July 2, 2010