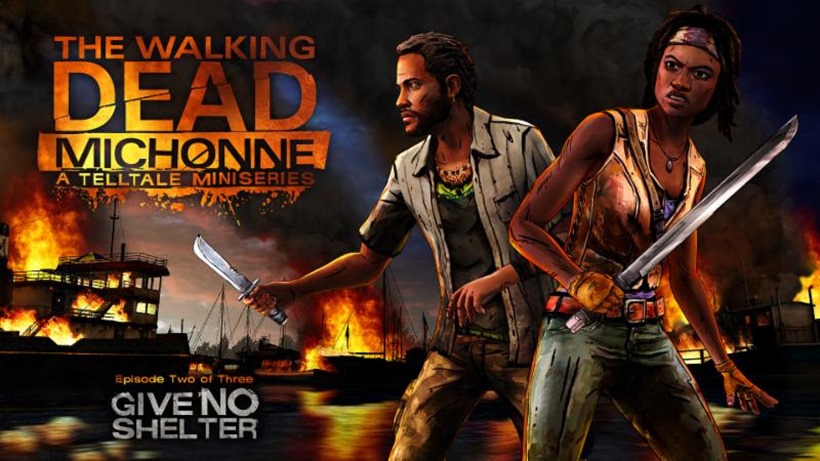 "Michonne is a fascinating character, and one that makes for some interesting storytelling. Unfortunately, the first episode of her tale loses steam after the first few minutes, and boils down into something that feels like it's been done before."
That was my verdict on the first episode of The Walking Dead: Michonne. 'In Too Deep' wasn't the greatest start to the Telltale miniseries, but it did show a lot of potential.
That being said, I'd really like the second episode to pick up the pace somewhat. Thankfully, I won't have to wait too long to find out if it does. Episode 2 will be out in just two weeks, on March 29th.
Here's the synopsis for 'Give No Shelter'. As you'd expect, it contains spoilers if you haven't yet played 'In Too Deep', so read on at your own risk…
In Episode 2, 'Give No Shelter,' a daring escape from the floating colony of Monroe sees Michonne, Pete, and Sam running for their lives. An all too brief reprieve is soon shattered; the leaders of Monroe don't forgive and don't forget. With memories of her daughters bleeding ever further into Michonne's blurred reality, her world is becoming increasingly fractured… just at the point when she'll need all of her skills to survive.
One of my highlights from Episode 1 was its opening sequence, where Michonne battles to keep a grip on reality. The transition between what is real and what's going on in her head in those first few minutes really is Telltale storytelling at its best! I really hope they're able to bring more of that into 'Give No Shelter'. Based on the synopsis, it seems like they will.
Michonne as a character is incredibly fascinating – I cannot wait to explore more of her story! What about you? What sorts of choices have you made for her?
Last Updated: March 15, 2016