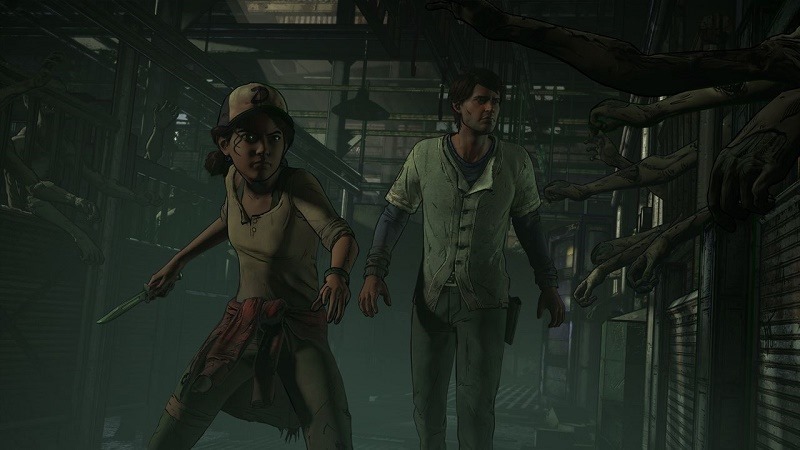 I simply cannot wait to get my hands on the third season of Telltale's The Walking Dead. A new adventure set in that dreary zombie world with series staple Clementine? Yeah, it sounds like a winning formula to me!
This third new season will serve as both a continuation of what's come before in our story, as well as an all-new beginning set nearly four years after the outbreak events of Season One. As a harrowing and horrific drama, 'A New Frontier' will explore beyond what it means to survive in a world ravaged by the undead, and will see our characters confronting the new rules of order and justice in a land being brutally reclaimed and rediscovered by what's left of humanity itself.
If you've read The Walking Dead comics, you'll know that at some point in the story, the zombies become somewhat of a non-issue. Granted, they're still a threat, but it's the humans left roaming the world that are truly terrifying. If you've been following the television show for example, the season finale earlier this year showed the exact sort of thing I'm talking about. I'm hoping the third season of the game will adopt that sort of formula.
Which of course means I'm going to hate life when I'm forced to make tough decisions, but that's what makes The Walking Dead games so memorable in the first place, right? Seriously, my choice at the end of the second season still haunts me to this day!
Anyhow, the third season of the series had a vague release date of November. Thanks to two retailer postings however, we now have something a lot more solid to look forward to (via VG247).
Now take this with a pinch of salt, but according to both Amazon and Australia's JB Hi-Fi, The Walking Dead – The Telltale Series: A New Frontier (man that's like the longest name EVER) will be out on November the 15th. Why, that's just a month and a bit away if it turns out to be true! I really hope it is. I'm damn excited for this new outing with Clementine!
Last Updated: September 28, 2016