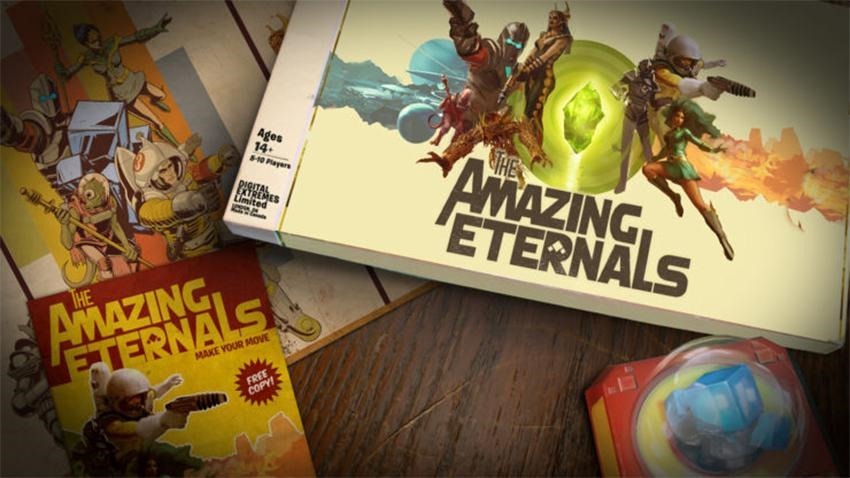 Remember The Amazing Eternals, the ambitious new hybrid game from the makers of Warframe, Digital Extremes? Keep on remembering, because it may need to live on in your memories.
The pulpy blend of digital collectible card games and hero shooters was first announced in May this year, with the working title of Keystone. In August, we got a glimpse of the game in action, along with its new name of The Amazing Eternals. Digital Extremes has put the entire project on hold.
"After many discussions internally on the state of The Amazing Eternals," the Warframe maker said on the game's forums, adding that "we have decided to hit the pause button on development at this time. This decision didn't come lightly. We worked hard to make a game that we are proud to say was shaping up to have great potential."
As interesting as it looked, it just didn't get enough attention in its early access form to keep going.
"Unfortunately," the studio says "the game wasn't attracting players fast enough to support a viable matchmaking player base with the current game design direction, which is the lifeblood of this type of game. So, with heavy hearts, we're taking a step back to reevaluate the design and may revisit our intrepid heroes in the future."
It does mean that those who shelled out real money for the game's Founder's Program will be reimbursed, and will have their money back by the end of the weekend.
For those players who believed in what we were making and invested their hard-earned cash into the Founders Program, we are humbled by and grateful for your dedication and support. Refunds will be issued over a 72-hour period beginning today, October 26, 2017 and may take up to 3 to 5 business days to process.
The game's servers will stay live for long enough for that to happen, with a scheduled sunset on November 2. It seemed an interesting game, but if there's one thing the world doesn't need right now, it's another hero shooter.
Last Updated: October 27, 2017