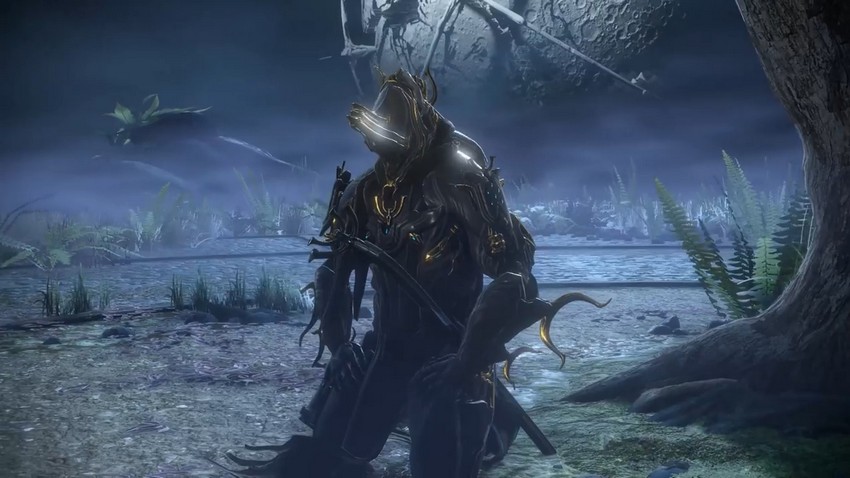 It's Tennocon this coming weekend. If you don't know what that is… well, I'm actually not even sure why you clicked on this link in the first place then, but I'll explain anyway. Now in its third year, Tennocon is an annual gaming convention dedicated to all things Warframe, hosted by the free-to-play shooter's developer Digital Extremes in their hometown of London Ontario, Canada. This year though, Tennocon was also something else: a deadline.
The Sacrifice, Warframe's much-anticipated latest cinematic quest, released last month, but only on PC. As is usually the case (unfortunately), console players would have to wait for the new Warframe content as it required additional work and certifications. The folks at DE had promised though that they would work themselves ragged to make sure The Sacrifice hits before Tennocon, and by Klem, they did it! And with just one day to spare!
The Sacrifice arrives on console July 5!

Hear what other Tenno had to say about the latest Cinematic Quest: https://t.co/OfT9ZcIRE3 pic.twitter.com/um6qU4Q0rn

— WARFRAME (@PlayWarframe) July 3, 2018
If you follow the DE team on social media (and if you're a Warframe fan then I really recommend you do as I've rarely seen a game development team engage this frequently and openly with their player base), then you would know they really have been burning the midnight oil over the last few weeks, so serious kudos to them. Now finally I can stop avoiding certain parts of the internet for fear of spoilers, and wrap up the story that began in Second Dream and continued in The War Within.
Besides for the revelations in that story, The Sacrifice brings with it the brand new Excalibur Umbra frame and all the new special Umbral mods, which everybody who completes the quest gets for free, as I detailed previously. I've already seen videos hinting at how these Umbral mods can be used in some incredible builds for other frames besides Excalibur. I say "hinting at" because I didn't dare watch them just in case I got the story spoiled for me. Well, after tomorrow I shall dare indeed!
We'll also be keeping an eye on Tennocon over the weekend, just in case some huge announcements are made.
Last Updated: July 4, 2018