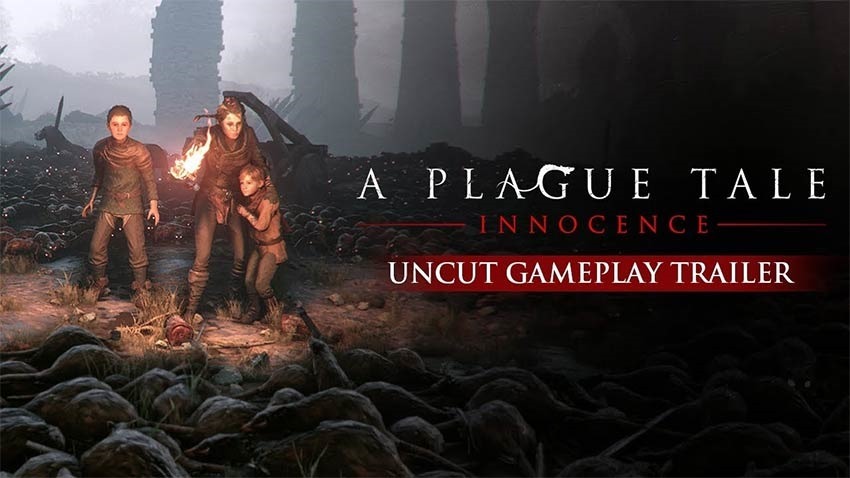 Last year at E3, I went through a whirlwind tour of demos and shows for Focus Home Interactive's games. they're a mid-tier publisher, so the stuff they show is often a little on the janky side. That's fine, given that the budgets for their games are lower than you'd expect from the behemoths of AAA game publishing. Their games tend to have a fair bit of charm hidden underneath the sometimes questionable visuals.
Of all the games I saw at their showcase then, one game really stood out to me. A Plague Tale: Innocence was not only a very good looking game visually, but it looks like a tense game of hide and squeak. Set in a 14th Century France that's ravaged by a dark and evil plague, the world is nearly consumed by swarms of vermin. It's a time that seems like its heralding the apocalypse, with death, famine, war, and pestilence all accounted for. In A Plague Tale, you'll play as Amicia, a young girl who, along with her younger brother Hugo, are being pursued by the Inquisition. It features swarms of rats with a heavy focus on stealth and environmental puzzling, using sources of light to avoid becoming the next meal for a plague of gnawing vermin.
They've released a new uncut gameplay trailer showing eight minutes of the game ahead of its release next month. There are echoes of Thief: Deadly Shadows, Styx, The Last of Us and a bit of the first Gears of War – and it looks like one heck of a tense time. Take a look:
Asobo Studio's debut new IP, A Plague Tale: Innocence, premieres on May 14, taking you on an adventure through medieval, wartorn and plague-ridden France with siblings Amicia and Hugo. A new gameplay trailer showcases world-first footage of a brand new level, showing off a little more of what the game has to offer- careful use of the environment, puzzle-solving, and how light, darkness, and the rats are friend and foe in tandem. Amicia must make it to the University, past the Inquisition's worst and through a town racked with chaos – all to find a glimmer of safety in this dark, brutal world.
Last Updated: April 29, 2019