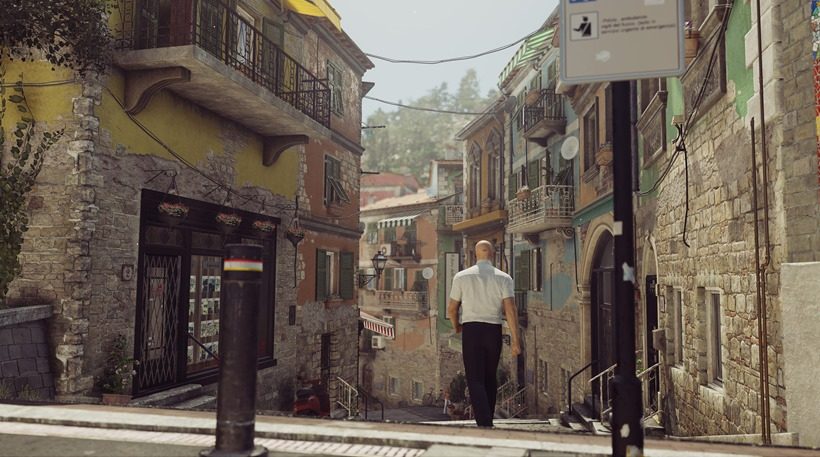 Say what you like about the episodic nature of the new Hitman game, but the core game itself is a damn good return to form for the series. Picking just the right amount of ideas from the criminally underrated  Hitman: Absolution and repurposing them into the old school style of the original games that fans can't seem to let go of, Hitman is a beautiful beast of stealth and assassination.
That episodic nature might not appeal to everyone, but I like it. And for those of you who are playing the long game, that final collection of all the content packed into one boxed copy is going to be worth it if every other level manages to reach the same benchmark that the Paris Showstopper mission set. But enough waxing lyrical here.
It's time to head to the sunny side of Europe for this week's episode, Sapienza. It's new, fresh and hopefully packs in enough sunscreen for Agent 47's shaven head. I'm playing it right now. Or possibly failing miserably in the process, because hot damn I am terrible at these games. Anyway, enjoy my fumbles! Maybe you'll learn something in the process.
This week also sees PS4 owners get their hands on a new Sarajevo Six target as they chase down Gary Lunn. Here's the contract description from IO Interactive for your latest mark:
Gary Lunn, also known as 'The Enforcer', has been located in Sapienza where he is currently working at the Ether corporate bio lab, supervising high level security efforts. Lunn is a highly trained professional and can most likely be found moving around Villa Caruso or the bio lab.
As usual, other contracts will also be available for this week's resurgence in Hitman activity. If you're planning on playing on console, you can expect an update that is just over a gigabyte in size, while the Sapienza add-on is a much meatier 5.2 gigabytes of murder on the bandwidth. If you're planning on waiting it out, you can pick up the entire Hitman collection in January of 2017.
Last Updated: April 26, 2016