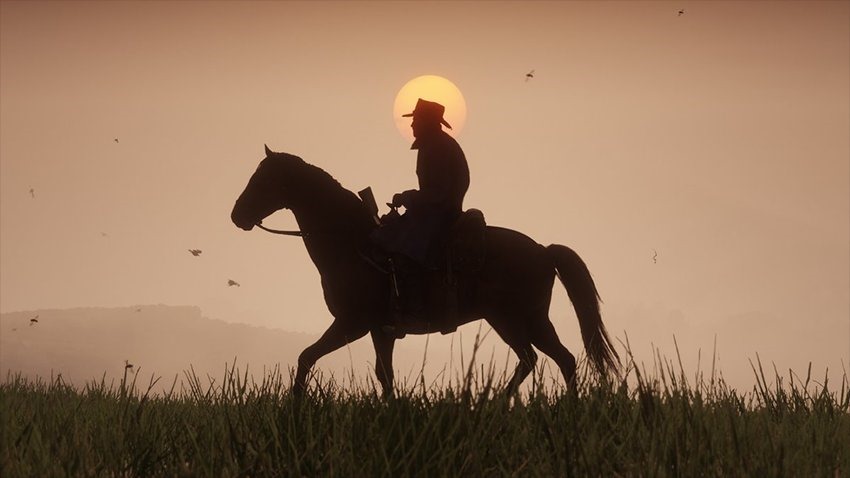 Along with a certain game featuring a teenager bitten by a radioactive spider, Red Dead Redemption 2 is probably the most anticipated game of the year. The sequel to Rockstar's wild-west action game is coming at the end of October – and it's such a threat to everything else that the release slates around then are practically clear.
We've seen a few trailer for the game to date, but nothing showing any actual gameplay. That's changed, with the first gameplay trailer out…well, out right now.
Watch live video from RockstarGames on www.twitch.tv
Red Dead Redemption 2 is an open-world sandbox set in the waning days of the Wild West as civilisation began creeping closer to the American frontier. Giving players a choice to experience the land as an outlaw or as an enforcer of the law outside of the main story, Red Dead Redemption 2 is the cowboy experience distilled to the best tropes of the genre: Horseback riding, high noon shootouts and exploration of a land that didn't want to be tamed. It's a bit of prequel to the previous game, putting players in the shoes of Arthur Morgan, a member of Dutch's gang.
"The end of the wild west era has begun as lawmen hunt down the last remaining outlaw gangs. Those who will not surrender or succumb are killed.

After a robbery goes badly wrong in the western town of Blackwater, Arthur Morgan and the Van der Linde gang are forced to flee. With federal agents and the best bounty hunters in the nation massing on their heels, the gang must rob, steal and fight their way across the rugged heartland of America in order to survive. As deepening internal divisions threaten to tear the gang apart, Arthur must make a choice between his own ideals and loyalty to the gang who raised him."
The first trailers looked nice, but I didn't find them especially captivating. Now that you've seen gameplay, what do you think?
Last Updated: August 9, 2018