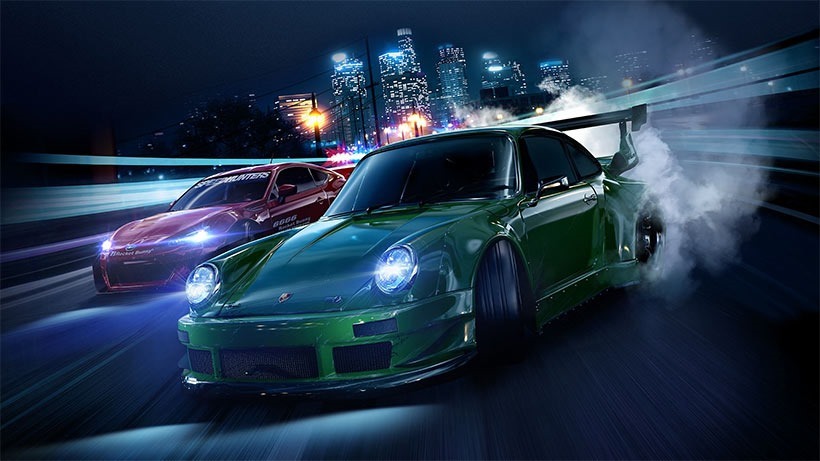 EA's newest Need for Speed is coming next week – but if you're signed up to EA's subscription-based Access program, you can jump in right now and play the game for a full 10 hours, giving you a worthwhile taste of what the game has to offer. The download clocks in at just about 19GB. It's the full game, offering no restrictions other than the 10 hour limit – not including the time you spend outside of the game.
Say's EA's PR department:
"Become an icon of urban car culture in Need for Speed. Race in and explore a huge nocturnal open world, express your style with authentic car customization and become immersed in a narrative staring real world icons like Magnus Walker and Ken Block.
Play your own way, in your own one of a kind car and unleash your personality on Ventura Bay. Your garage is where the magic happens and it's here you'll make iconic cars your own with the most authentic customisation in Need for Speed history. Take a car from stock to stock plus awesome in the blink of an eye."
Developed by Ghost Games using the Frostbite engine that powers everything made by EA these days, the game looks in to the series past, trying to recapture some of the magic that made Need for Speed Underground such a hit. It also has a kudos system, which is more than just a little reminiscent of Project Gotham Racing, the brilliant series from the now defunct Bizarre Creations.
I hate racing games, yet loved both Underground, and PGR…so I'm cautiously optimistic here. According to executive producer Marcus Nilsson, the game is one that'll cater to fans.
"Pulling on our 20 years of history, and then taking a year out from releasing a game, we are making the game we've always wanted to. We're listening to the fans and delivering an experience that will capture their imagination and unleash their passion for cars and speed"
If that has you intrigued. Well here's the first twenty minutes of gameplay, courtesy of Arekkz Gaming. IT shows some of the game's FMV (which I hope works well, in the vein of Guitar Hero Live's) and a bit of car customisation.
Need for Speed is hitting new consoles on November 3. It's coming to PC next year.
Last Updated: October 30, 2015