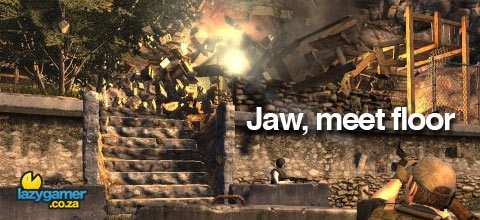 How much do you know about Breach? I didn't really know much about it although I had heard the name quite often.
Developed by Atomic Games (the guys who created Six Days in Fellujah, which got cancelled, then uncancelled), Breach uses a completely new engine created by the developers called the Hydrogen engine and to be quite frank, it puts Battlefield: Bad Company's "Destruction 2.0" technology to absolute shame.
The real kicker? This isn't a shelf title, the game is coming out on XBLA and then PC for 1200 MS points or roughly R120.00.
This actually looks ridiculously good, I'm going to be keeping my eye on this one until I can get my hands on it.
Last Updated: March 30, 2010