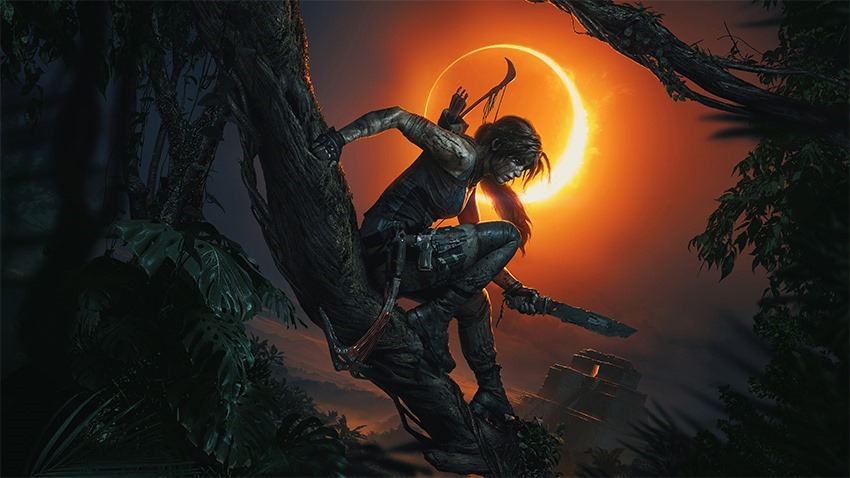 We're a spoiled bunch. Last week saw the release of Marvel's Spider-Man, The Zone of the Enders 2nd runner remaster, NBA 2K 19, the Switch ports of Broforce and Gone Home – and a lot more. This week isn't much different, with many more games coming to kick your backlog and take its ,lunch money. The biggest release this week is undoubtedly Shadow of the tomb Raider, the third game in the rebooted tale of the ass-kicking archaeologist, Lara Croft.
Here's its launch trailer, which shows Lara's jungle adventures as she attempts to stave off the apocalypse. It's cinematic, thrilling stuff. While there's no controversial exclusivity period this time around, the game still has the Xbox One as marketing lead – and it'll no doubt positively shine on the Xbox One X.
Says Square Enix in its official marketing material:
Experience Lara Croft's defining moment as she becomes the Tomb Raider. In Shadow of the Tomb Raider, Lara must master a deadly jungle, overcome terrifying tombs, and persevere through her darkest hour. As she races to save the world from a Maya apocalypse, Lara will ultimately be forged into the Tomb Raider she is destined to be.
Key Features:
Survive and Thrive In the Deadliest Place on Earth: Master an unforgiving jungle setting in order to survive. Explore underwater environments filled with crevasses and deep tunnel systems.
Become One With the Jungle: Outgunned and outnumbered, Lara must use the jungle to her advantage. Strike suddenly and disappear like a jaguar, use mud as camouflage, and instill fear in enemies to sow chaos.
Discover Dark and Brutal Tombs: Tombs are more terrifying than ever before, requiring advanced traversal techniques to reach them, and once inside they are filled with deadly puzzles.
Uncover Living History: Discover a hidden city and explore the biggest hub space ever found in a Tomb Raider game.
As you may know, the PC version is one of the first games to support Nvidia's RTX cards with their fancy ray-tracing, and it'll be interesting to see what the performance is like – and if those suckers are actually worth buying.
Last Updated: September 10, 2018