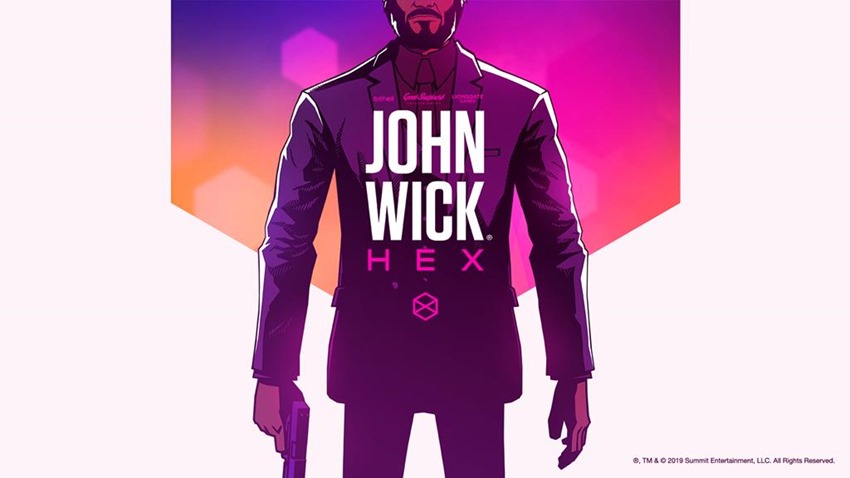 John Wick! Man with a plan, a talent for guns and I still want to see a prequel that involves John, a bar full of seedy customers and that mythical pencil. The Keanu Reeves-led franchise may just be one of the best action film experiences of the last couple of years, blending not only some of the most dazzling fight choreography with a fully fleshed out mythology of underworld killers, but also smart action.
I mean, who would have thought that shooting cannon fodder goons in the head would be effective, right? It's a crime then, that we haven't gotten a John Wick game yet, but that's all about to change as Thomas Was Alone's Mike Bithell recently announced that something Wicked was indeed coming this way.
According to Bithell and his studio Bithell Games, John Wick Hex will be a "a fast-paced, action-oriented strategy game that makes you think and strike like, John Wick". The more cerebral action is meant to evoke a feeling of chess, albeit every time you take a square someone loses a considerable amount of grey matter with a checkmate bullet.
John Wick Hex has some proper film pedigree apparently, as Bithell Games developed the tie-in with the film's creative and stunt teams so that the action would be just right:
Created in close cooperation with the creative and stunt teams behind the films, John Wick Hex is fight-choreographed chess brought to life as a video game, capturing the series' signature gun fu style while expanding its story universe. Players must choose every action and attack they make, while considering their immediate cost and consequences. Every move in John Wick Hex feels like a scene from the movies, and every fight contributes to your progress on the job and requires precise strategic thinking.

Perform well and progress in the main story mode (which features an original story created for the game) to unlock new weapons, suit options and locations. Each weapon changes up the tactics you'll use and the manner in which you'll play. Ammo is finite and realistically simulated, so time your reloads and make the most of weapons you scavenge on the job.
It kind of looks like the game should be called John Wick HeXCOM and sweet Babayaga I want it. John Wick Hex will be out on PC and console when it launches. Oh, PC players? It's another Epic Store exclusive. Meanwhile, John Wick 3: Parabellum hits the big screen on May 17. We've got a nice little hamper for that we're giving away, too.
Last Updated: May 9, 2019