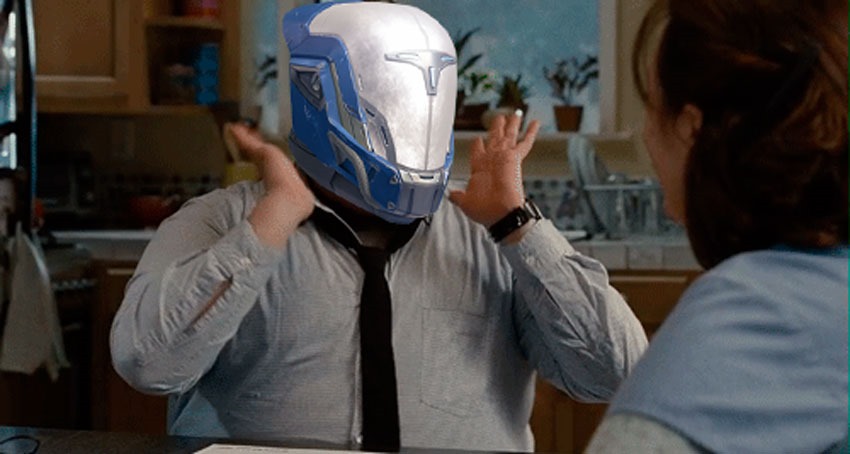 This Wednesday, the Last City falls. The Tower is broken, the Guardians are scattered and their Light has been stolen. So what are you going to do about it? Are you just going to sit there and wonder if Xur made it out alive, or are you going to pick up your biggest gun and take the fight back to the Cabal? That's the question we're asking ahead of the launch of Destiny 2, as Bungie's rock 'n roll space opera returns.
New planets, new guns and new enemies to pop in the face. Did I mention that there are new guns as well? Because they're awesome. Want in on this? Don't have the cash to flash on Destiny 2? Then we've got something for you. Our buddies over at Megarom Interactive have supplied us with a limited edition of Destiny 2 on PS4, which comes with some bonus blood splatter on it from the office fight that erupted around how cool it is. Here's what's inside the limited edition:
Destiny 2 the game
Limited edition steel book case
Cabal-themed collector's box
Booklet with secrets into the Cabal Empire
Collectible postcard images
Premium digital content
Cabal Military Pawns
So how do you get it? You'll have to face our raid boss: Social media. All we want from you, is a video showing us just how excited for the game you are. Easy. Here's an example:
Send us a link to your video tagging our Twitter, Instagram, YouTube or FaceBook page, and we'll select 3 that we find most worthy. We're not judging these on the quality of the video. Frankly, you could film yourself with a GameBoy Color camera and if we can see the level of excitement you have for a chance at being a winner, then you're still in the running. Heck, we'll even forgive you if you use a vertical orientation on your selfie-cam. The video needn't be produced – a simple self-shot thing telling us you love Destiny is enough. Afraid to show yourself in public? Send a more private link to competitions@criticalhit.net.
The winner and two runners up will also win a set of double tickets to the Johannesburg launch part for the game, happening this Saturday evening at 5PM. It'll be at Emperor's Casino.
Competition is open to anyone with a valid South African address. We're not liable for travel arrangements if you're outside of JHB, though.  Space wizards from the moon, not included. Destiny 2 arrives on Xbox One and PS4 on September 6.
Last Updated: September 4, 2017