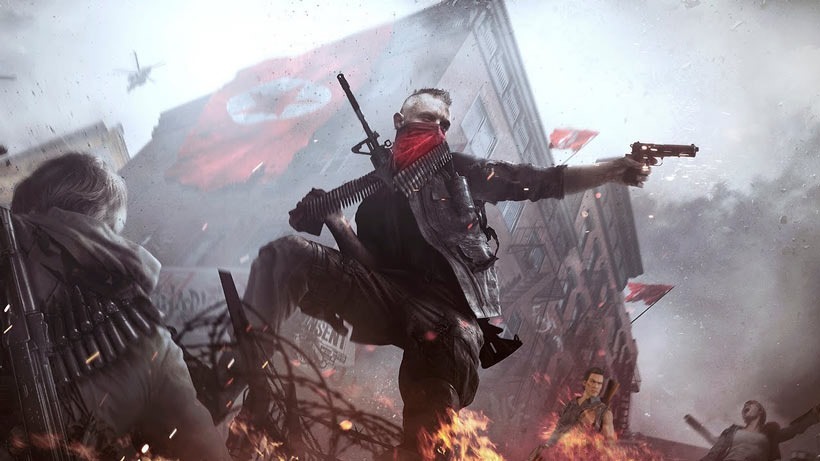 Homefront: The Revolution is on the way. Over the last two weekends, Dambuster Studios has been putting the sequel to the 2011 game through its paces, stress-testing some guerrillas in the mist in a closed beta. But that beta is about to get a little bit more interesting, with a fresh round kicking off from February 11 until the 14th. Want in? Well then good news my anti-communist chum, because we've got some keys to give away for the multiplayer beta on Xbox One.
Entry is simple enough. Just keep an eye on our constantly-updating Twitter page, or our memetastic Facebook page and you'll spot one of the ten codes that we'll randomly be posting on those social media platforms. Grab the code, pray to Ronald Reagan that your internet connection is fast enough and paste it into the redeem code box you'll find on Xbox.com. Easy!
The beta looks like a cracker this weekend. It's not your traditional multiplayer affair of running and gunning down everything you see in front of you, but rather a more delicate and tactical setup. Resistance Mode is a four-player co-operative game that needs you to work as a team of rebels, using your squad skills to survive and attack in occupied Philadelphia.
These missions tie into the larger narrative of Homefront: The Revolution, with 12 of them planned for the May launch and another 20 of them being rolled out over the next year. And they're all free. Neat. Homefront: The Revolution launches May 17 on PlayStation 4, Windows PC and Xbox One.
Last Updated: February 10, 2016