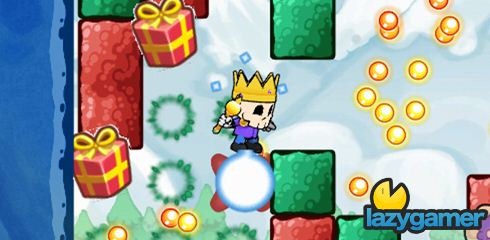 You may recall last year we posted quite a few stories about an upcoming XBLA title Raskulls?
It was getting rave previews all over the net and Destructoid has even managed to coax them into including their robot thing in the final game when it launches… or is that if it launches?
The last we heard it was meant to be releasing in early 2010 which has now come and gone with not a word about any new release date?
So is the game fatally flawed or is there something else going on here?
Well I don't have any insider knowledge on this one but I have a feeling it's the latter. Halfbrick studios have recently returned from PAX East where they were demonstrating their upcoming title to all and sundry and the response was once again pretty unanimous in the fact that the game is an awesome experience.
Not only that but the game has been spotted at the dedicated Brisbane gaming bar, The Mana Bar, which is just down the road from Halfbrick which really helps to confirm that the game is pretty much ready for public consumption so what is going on?
My guess is that Microsoft has been having a quiet word in Halfbricks ear and we will be seeing the Raskulls make their entrance in the annual Summer of Arcade promotion. This being the same promotion that shot Castle Crashers, Splosion Man and Shadow Complex into fame and fortune.
I shot an email over to Halfbrick about this and Phil Larsen quickly responded with a brief statement saying
"Microsoft is working on their lineup and promotions with XBLA developers and unfortunately I can't make a comment as to which games may or may not be in SoA this year"
He continues with
"The release date will be within the next few months, we're in the very final stages of development and then we work with Microsoft on technical certification."
We have heard countless times previously that the Microsoft technical certification can be an absolute nightmare so I hope for all our sakes Raskulls makes it through without to much pain and agony.
Last Updated: April 28, 2010