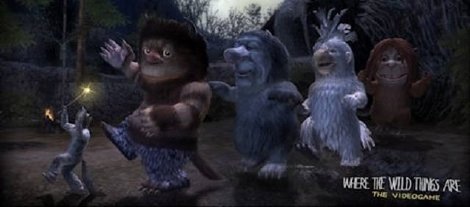 You may recall the globally popular kiddies picture book entitled Where The Wild Things Are, by Maurice Sendak. Well the iconic title will see itself adapted into a video game and published by Warner for a number of consoles.
The consoles include PS3, Wii, Xbox 360 and DS and the title should be available around November of this year. December 11th will see the release of the Spike Jonze film adaptation of the beloved novel. According to senior vice president of production and development for Warner Bros. Interactive Entertainment, Samantha Ryan was quoted saying,
"Where the Wild Things Are is a beloved children's story and we are excited to deliver an immersive interactive experience based on and inspired by the feature film from Spike Jonze,"
Apparently the game will have players assuming the role of the main character, Max. Players will then team-up with the fantastical creatures and use their unique/special abilities to achieve various goals. The title is currently being developed by Amaze Entertainment which is a Foundation 9 studio for the 3 bigger consoles while WayForward is developing the DS iteration.
Well even though its clearly for a younger audience, I did like the book and it may not be such a bad title to get for kids since I'm sure that it won't be completely mind-numbing to watch.
Source: casualgaming
Last Updated: July 23, 2009