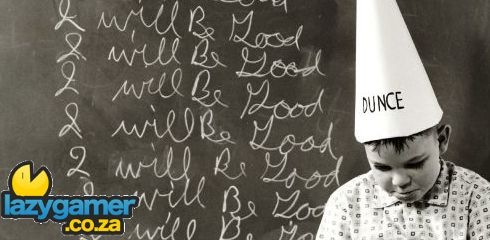 One of the highly anticipated features of the NXE update is co-op movie watching via Netflix… Well apparently it's highly anticipated but for the life of me I can't understand why?
The idea is that while you are watching a movie on your dashboard you can have friends dropping in to watch the movie with you, and talk to you, and annoy you…
What makes it even better is that you can change your view so that you can see your avatars in the cinema in front of you and they can then interact with the movie by moving around and throwing popcorn at the screen.
Which all in all sounds like as stupid an idea as virtually queuing up to play an old arcade game.
And this is the feature that managed to make it into the next NXE update while last.fm streaming was dropped by the wayside and the much requested clanning ability is still being ignored.
Seriously, how hard is it going to be to let us group our friends into clans, all I want to do is create a name and then assign people to it and view that as an entity of it's own… but no we get co-op movie watching instead.
I think it's time we ejected some of these gaming executives who are coming up with these ideas and replacing them with gamers, who actually play games.
Last Updated: July 23, 2009