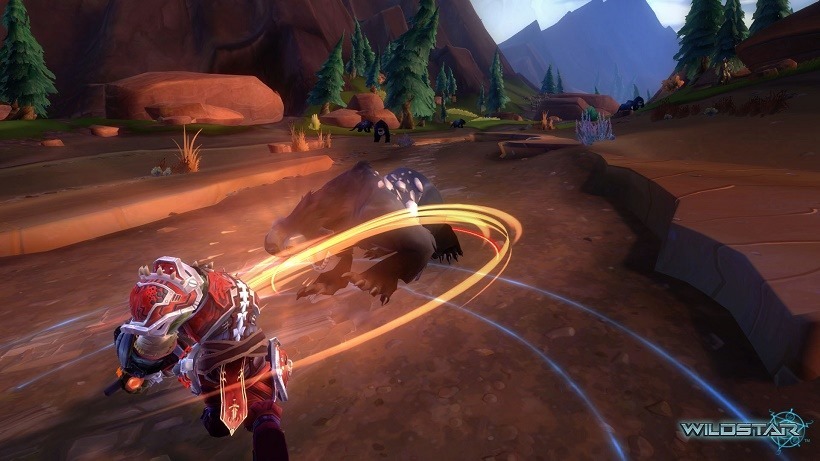 After Carbine Studios laid off 40% of its workforce earlier this year, I had a horrible feeling that its game WildStar would lose its legs shortly after. Thankfully, that doesn't seem to be the case. The cartoony MMORPG appears to be doing alright, and when it launches on Steam, I think it's going to do even better.
Hang on, WildStar is coming to Steam? Yes, yes it is! It'll be out tomorrow already as a matter of fact, on the 9th of June (via PC Gamer).
We're looking forward to seeing new and old players alike jumping back into the fray and exploring the vast continents of Nexus, taking on a grand adventure to investigate this lost planet and learn about its origins, but more importantly kicking some butt! We'll be active on the Steam platform providing news updates, patch notes, and interacting on the Steam community sections.
Praise Gaben! Personally, I hate having games on my PC that are tied to a launcher that isn't Steam (Blizzard titles on the Battlenet app being the only exception). I'm sure many feel the same, and thus, will be grateful to add WildStar to their library, even if only for the sake of convenience.
With this launch, I'm hoping WildStar will find a new audience to bolster its numbers. I really enjoyed the MMO when I reviewed it two years ago, and I'd love for more people to play it. It is now free-to-play after all, so there really is no excuse!
WildStar is a fantastical sci-fi MMO where you can join your friends or undertake your own epic adventures on the fabled planet Nexus! Explore the huge and amazingly vibrant world packed with unique characters, exotic locations, thrilling challenges and dark mysteries. Recruit fellow citizens of Nexus to solve the primordial puzzles of the universe itself as you experience exhilarating action combat, deep character customization, and one of the most powerful housing systems ever seen in a MMORPG.
Does WildStar appeal to you at all? Will you be playing it now that it's coming to Steam?
Last Updated: June 8, 2016