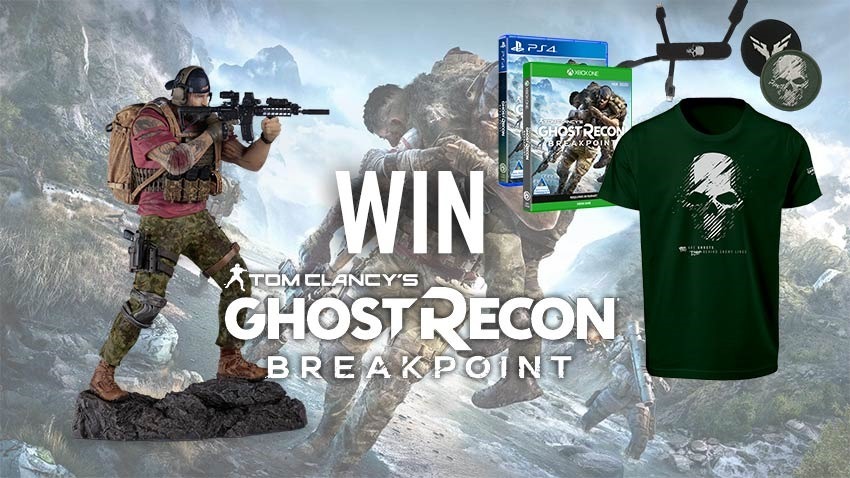 Tomorrow, Ghost Recon: Breakpoint is out, letting players sneak about the drone-infested ( and thankfully fictitious) island of Auroa.
"Tom Clancy's Ghost Recon Breakpoint is a military shooter set in a diverse, hostile, and mysterious open world that you can play entirely solo or in four-player co-op. Injured, without support, and hunted down by ex-Ghosts, you must fight to survive while lost in Auroa. Choose the right alliances and decide how to take down your toughest enemy."
Sure, that enemy may be microtransactions, but I'm sure there's a good game underneath it all. I hope that's it's even half as good a co-op experience as wildlands was. Anyway, we've got some FREE STUFF to give away to celebrate the game's launch, thanks to our friends at Megarom and Ubisoft.
Here's what we've got for ya!
Replica Cap (That may or may not actually be an Assassin's Creed Odyssey cap)
T-shirt
Set of two patches (one Wolf & one Ghost)
Nomad Keyring
Nomad UbiCollectible Figurine (worth R1299!)
USB Swiss knife thingy
And a copy of the game on either PS4 or Xbox 1
Take a look!
Want that? Of course you do. All you have to do is fill in this form, and you're entered. Easy breezy.
As a note, entrants need to confirm that they're in South Africa. We also only allow one entry per unique e-mail address via the form, and all duplicate entries will be discarded. All valid entries will be put into a random draw with the competition closing on midnight, Sunday 13 October, with a winner drawn on Monday, 14 October. The winner will be notified via email, and via the site. Your details will not be used for marketing purposes.
Last Updated: October 3, 2019