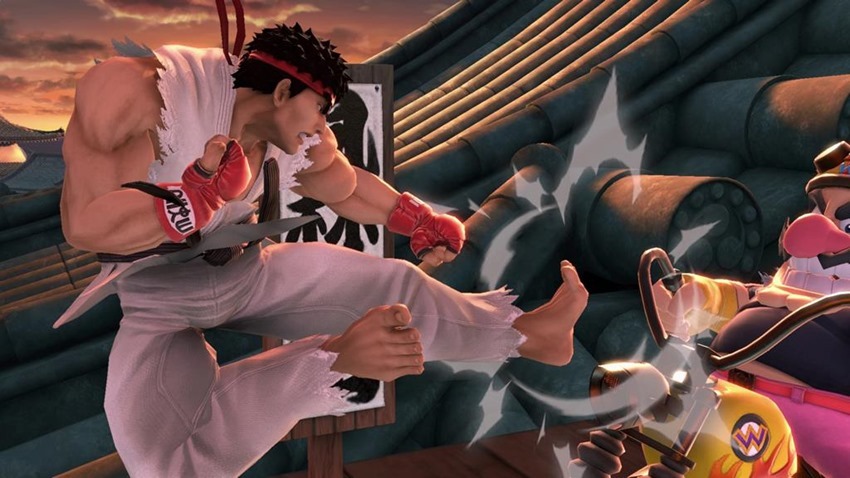 It's the end of the year, your pockets might as well have holes in them and you're going to have to finally ask yourself if Sriracha sauce can make leftover bubble wrap packaging something that you can digest. Chances are, the season of giving has resulted in you giving too much away, leaving little of your 13th cheque for yourself.
Which sucks, because you might be tempted to grab a copy of one of the best fighting games of the year for yourself, but you're too busy doing the broke bank balance boogie. Don't worry, we've got your backs. Thanks to Nintendo, we've got to get rid of this copy of Super Smash Bros. Ultimate, and we'd like to give it one of you guys…before Geoff breaks free of his ropes and runs off with it.
How do you get it? Simple: Fill out this form, submit and we'll draw a name out of our hat when the contest is over. Easy. In case you've forgotten, here's what we had to say about Super Smash Bros. Ultimate:
Super Smash Bros. Ultimate is more than best-of-hits collection of Smash games past. It's a tightly woven experience that deftly combines the old with the new and manages to meet the lofty expectations placed on it. It's incredibly easy to pick up and play, with enough depth and nuance to keep players engaged. It's the best Smash Bros has ever been.
So what are you waiting for? Fill in the form above, and prepare to stand a chance to win. As for the finer details, just remember that the contest is only open to people with a valid South African address, and will run until December 23. Delivery of the prize to the winner will most likely be in the new year thanks to silly season logistics.
Last Updated: December 13, 2018