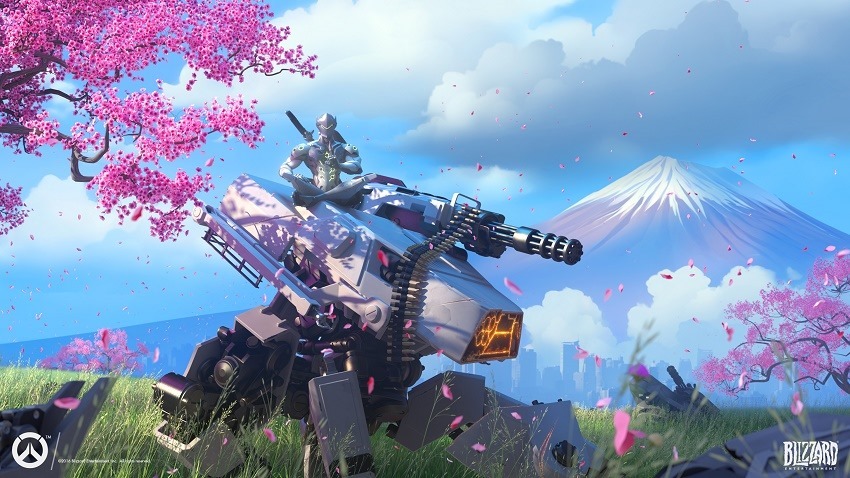 Chinese New Year celebrations may be over in the real world, but in Overwatch, everybody is still having one wild party. Blizzard's event to welcome the year of the rooster has only just started actually, and it'll continue to run for the next two weeks, right up until the 13th of February.
If for some reason you're not one of the 25 million players enjoying the shooter, stick around, because we just so happen to have a Collector's Edition in our possession, for the PS4 to be exact, and we're giving it away to one lucky reader. Want to win it? Easy, all you have to do in a comment below is tell us the full name of each character, where they're from, what their weaknesses and optimal matchups are, what their favourite food is, and which colours they love and hate. OR, you can fill in this simple form instead.
[contact-form-7 404 "Not Found"]
On the chance that we do draw your name, you can look forward to getting your grubby paws on your very own Collector's Edition! It includes the following:
Overwatch Origins Edition (you know, the game itself)
Soldier 76 statue (I've got you in my sights!)
Overwatch Visual Sourcebook (perfect for the coffee table)
Overwatch Original Soundtrack (when you want your commute to be more heroic)
In-game Origin Skins (Overgrown Bastion, Security Chief Pharah, Strike-Commander Morrison, Blackwatch Reyes, and Slipstream Tracer)
Digital Goodies for other Blizzard (for Hearthstone, Diablo III, Starcraft III, WoW, and Heroes of the Storm)
Just about everybody I know continues to play Overwatch, despite the game being out for nearly nine months now. There's a reason for that – the game is just damn excellent, and unbelievably addictive.
If you don't have your own copy of the shooter yet, there really is no excuse to not enter this competition. Go on then, throw your name into the hat, and may the odds be ever in your favour! The competition is open to South African residents only. Winners will be announced on February 13.
Last Updated: January 30, 2017