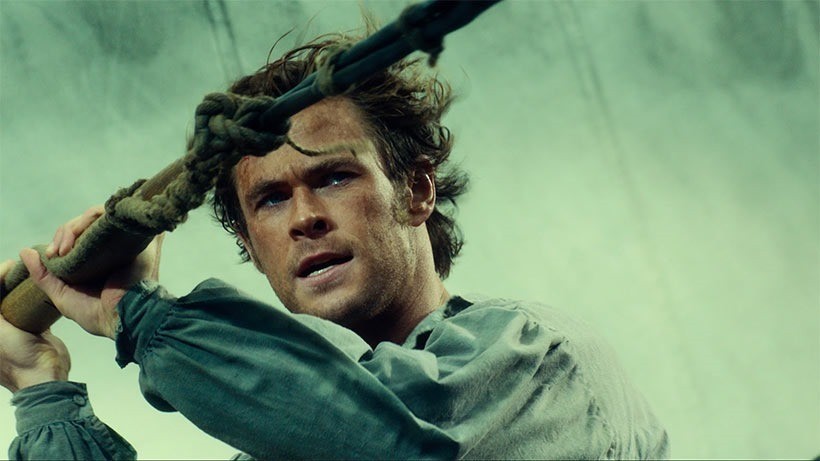 As you may or may not be aware, our Sister site The Movies is having a slight technical hiccup – so this is being posted here instead.
We all know who thinks you can get in the sea, only this time you might want to rethink listening to THAT Asian's command. No sir, after watching the Ron Howard epic I can almost understand why the Japanese hate the large mammals so much. In the Heart of the Sea is an intense examination of hope, survival, and what you are willing to do when a 100 ft whale hates you and your mates with absolute resolve. So, go see it! My review will be out when the embargo lifts but can say that I 'enjoyed' the experience, one that is very visceral and will have your palms sweating.
Here's what the movie is about and a trailer to whet your already soaked:
In 1820, crewmen (Chris Hemsworth, Benjamin Walker, Cillian Murphy) aboard the New England vessel Essex face a harrowing battle for survival when a whale of mammoth size and strength attacks with force, crippling their ship and leaving them adrift in the ocean. Pushed to their limits and facing storms, starvation, panic and despair, the survivors must resort to the unthinkable to stay alive. Their incredible tale ultimately inspires author Herman Melville to write "Moby-Dick."
We have 2 hampers to give away to the value of R1500, and some rather nice loot is included! Get a load of this below.
[contact-form-7 404 "Not Found"]
All you have to do is enter with one valid email address and you could win! So get moving people and you could… Land this whale of a prize! We'll draw on Monday the 21st on TheMovies.co.za. The competition is only open to residents of South Africa. Thanks to the peeps over at Times Media Films!
Last Updated: December 14, 2015