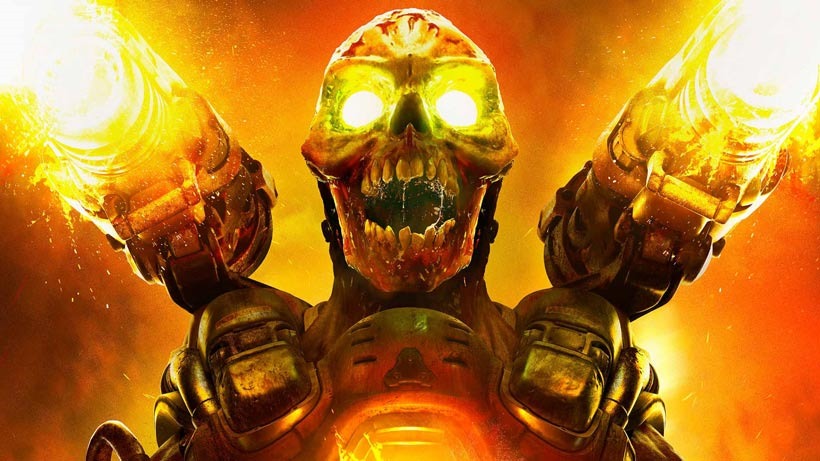 Remember when "see you in a hell" was a threat or something? Well, thanks to the glory that is DOOM, it's something that many would wish for. Sure, typically they say you go to heaven for the weather and hell for the company, but thanks to id software, we all want to go to hell for the incredible shooting experience. Plus, you can play maps made by your own friends. I'd write more words to tell you how great the game is, but Darryn already did that in his review, so just go read that if you have any doubts.
Instead, I'm here to tell you about our fantastic giveaway. Thanks to the amazing people at Ster Kinekor Entertainment, we have a giveaway that even Donald Trump would call huge. This time, you could win:
DOOM Collector's Edition (Xbox One)

DOOM Thrustmaster Headset

DOOM Shirt

DOOM Key Ring

DOOM Stress Ball

DOOM Pin Set

DOOM Lanyard
While that might sound pretty cool, it looks even more epic. Check it out.
How cool is that stress ball? Plus that Revenant statue in the Collector's Edition looks insane! And to get such a nice headset as well? This has everything you could want, and more, to visit hell and hang out there killing all the things for many, many hours.
So, of course you want to win this fantastic stuff, and we want to help you do that. All you need to do is… Enter here. See, no trips to hell, no need to do anything crazy, just give us your unique email address before 12 June and you could be a winner. Spam twitter to get an even better chance. As usual, Ts&Cs include living in South Africa so that we can get you your prize, and we'd prefer if your name wasn't Barryn Donthuys.
Last Updated: May 30, 2016