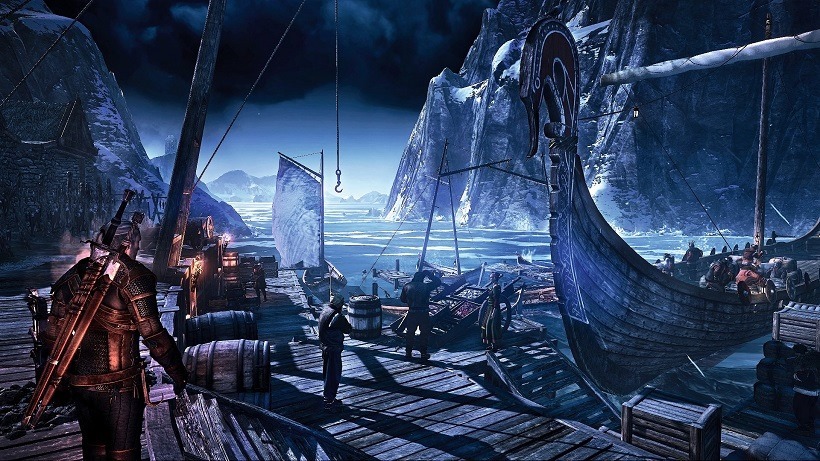 The Witcher 3: Wild Hunt is still an exceptionally brilliant RPG a year on, and the two expansions that CD Projekt Red have now released for the game have only amplified that. The game and its expansion pass are still on sale (of course), but you might want to hold your wallet in its holster for the time being.
What started out as a rumour quickly turned into confirmation, as CD Projekt Red issued a statement to Eurogamer confirming the existence of a Witcher 3: GOTY Edition coming to all three launch platforms. The bundle will include all additional content along with the core game. Although their direct statement didn't include a release date, Eurogamer claims the title will be out at the end of next month.
"With all the free DLC and updates the game received so far, including significant changes to the game's interface and mechanics, many gamers have asked us if we're working on some sort of a Game of the Year Edition. I'm happy to confirm – yes, plans are in motion to release such an edition. We'll release more details, including the release date, in the future. In the meantime, I'd like to thank every fan of the game for their support – you're really amazing!"
Last year we gave The Witcher 3: Wild Hunt an overwhelmingly positive review, stating that the game redefined the benchmark for what an open-world RPG should be.
The Witcher 3: Wild Hunt is an impeccable role-playing game, and one of the finest games ever created. Whether it's as large as tracking the Wild Hunt or as small as delivering a love letter, The Witcher 3 makes Geralt's actions count in the most incredible ways – creating a world begging to be explored for countless hours on end.
This was echoed with the game's first expansion, Hearts of Stone, which told a delightfully more personal tale over 10 hours.
Whatever minor gripes there are, they're made up for by strong cut-scene driven narrative with superlative writing. It's CD Projekt RED letting themselves have a bit of fun and letting Geralt have a bit of fun in the process – and I'd wager you'll have fun with it too.
Blood and Wine was released in May, and adds around 30 more hours to the already expansive content the game features. If you haven't yet taken the plunge, you'll have little excuse not to very soon.
Last Updated: July 6, 2016