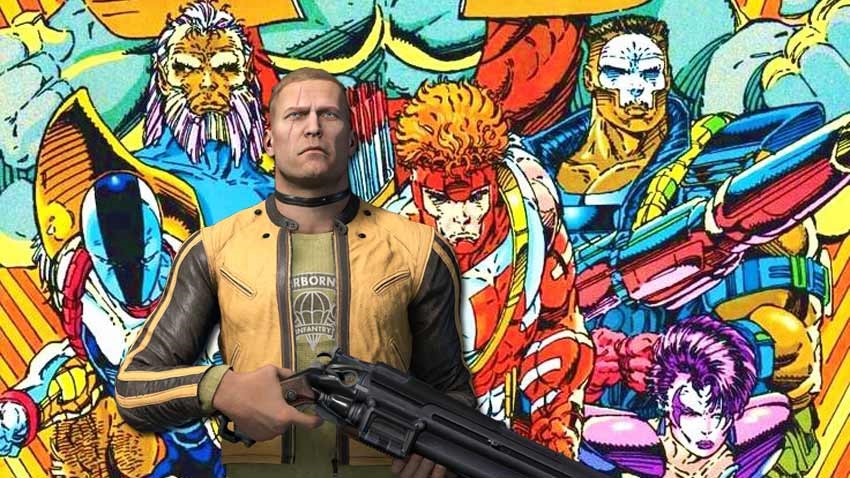 Few games are as satisfying as Bethesda and Machine Games' recent update to the Wolfenstein series. Remember how the 2009 reboot from Activision and Raven Software was a slow plodding mess that somehow managed to make Nazi face surgery via high velocity bullets boring? A traversty I say, an absolute traversty.
Then along came Machine Games, with their take on the series. It's World War 2 but thanks to some plundering of secret Jewish society technology, the Nazi forces clearly have the Reich stuff. World War 2 ends with a Swastika flag being raised all over the world, America is shortly conquered afterwards and resistance towards Hitler's war machine is almost non-existent.
Bollocks to that, the only good Nazi is a dead Nazi and the last two Wolfenstein games managed to clock up a body count that would have left every single 1980s action movie sweating in disbelief. 2017's Wolfenstein: The New Colossus was a fab return for BJ Blazkowicz with some neat twists of its own, keeping the chunky gunplay intact and giving players a surprisingly tender hero caught in an unwinnable war.
It's a couple of years later, BJ's family has grown and he's ready to pass on the torch to the next generation of resistance fighters. A battle that will continue in Wolfenstein: Youngblood on July 26:
BJ Blazkowicz has gone missing in Paris, and it's up to his twin daughters, Jess and Soph, to track him down.

Wolfenstein: Youngblood drops you into 80s Nazi-occupied Paris, and for the first time in the series, you'll be able to explore the world of Wolfenstein and wreck Nazis with a partner. Get your first look at the cooperative gameplay in this new trailer and get ready for revolution when Wolfenstein: Youngblood launches on PlayStation 4, Xbox One, Nintendo Switch and PC on July 26, 2019.
So what makes the third installment different? According to Bethesda's PR blitz Thanks AGD), the core gunplay is still there but you'll be wrecking Nazi faces with a co-op pal in tow while you invest your experience earned into new "RPG elements":
Jess and Soph Blazkowicz will stop at nothing to find their father, and that includes taking on the Nazi forces in Paris, France. Establish your home base deep in the Parisian Catacombs and tackle missions in any order you want. Team up with a friend or play with an AI companion and obliterate the Nazi regime.

Along with the newly added co-op system, Youngblood features some newly added RPG elements. Explore Paris and take on the Nazis to level up and unlock new abilities, weapon attachments, gadgets, cosmetics and more. You'll have access to updated and improved New Colossus weapons like the Dieselkraftwerk, Shockhammer (now called the Kugelgewehr), Laserkraftwerk and more, and you'll also be able to tear through the fascist hordes with a number of new weapons like the iconic Maschinepistole and the devastatingly powerful Elektrokraftwerk.
The big big news here, is how the buddy system will work in practice, because if you need a partner by your side, then Wolfenstein: Youngblood will have you covered even if your friend doesn't own the game:
When you pick up the Wolfenstein: Youngblood Deluxe Edition, you'll get the Buddy Pass, meaning you can partner up with a friend, even if that friend doesn't own the game. As long as that friend is playing with you, they'll be able to download and play Youngblood for free, all thanks to the Buddy Pass. The Buddy Pass can only be provided to one friend at a time, but it can be reused as many times as you want. Those playing using a friend's Buddy Pass can choose to upgrade to the full game and play on their own or with other players at any time.
Machine Games has tapped Arkane Studios to help them out this time as well, and so far the project is looking pretty solid. July can't come soon enough.
Last Updated: March 28, 2019