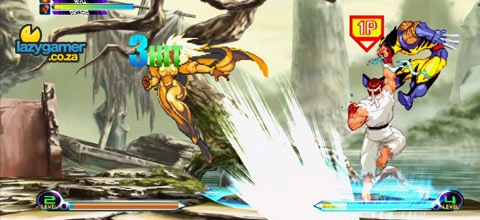 This week's Xbox Live deal of the week has a little more deal in its deal than usual.
This week, you get to pick from a selection of 3 different fighting games and to be honest, I couldn't care less about two of them. The first two are Invincible Tiger: The Legend of Han Tao and TMNT: Turtles In Time Reshelled for 800 and 400 MS points respectively.
That's nice dear. I'm pretty interested in what's behind door number 3, and that's Marvel vs Capcom 2 which has been slashed from 1200 MS points to 800.
Will any of you be picking up any of these? I sense some interest in TMNT.
Remember, Gold members only. More info through here. (thanks Major Nelson)
Last Updated: February 9, 2010