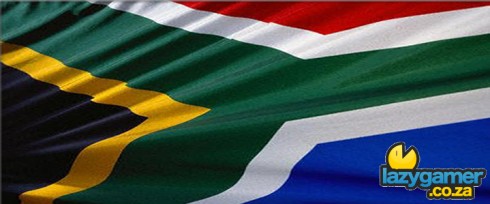 Previously we found out that Comztek would be taking over the local distribution rights for the Xbox 360 console in South Africa but other than that the information was pretty light on the ground.
As such I decided to drop them a short email to see what else we can find out and, full credit to them, Stefan van de Giessen has responded quickly and openly to all the questions that were put forward to him.
Q. Has Comztek taken over the Xbox 360 distribution in South Africa permanently now or is this a temporary measure?
A. Comztek has been awarded a temporary distributor, that would only have been for three months. Then the contract would go out on tender. But we are already in discussion with all the major retailers for their Christmas requirement. So we will gaurentee that the channel will have stock leading up to Christmas season
Q. Could you confirm that you will be distributing all the accessories and which software licences you have to distribute?
A. Comztek has been given the rights to supply all the Original Xbox accessories and also all first party games ( Microsoft Studio`s).
Q. The Xbox 360 still hasn't shaken of it's unreliable tag, would Comztek be responsible for repairing and replacing the units or is that responsibility still with PowerCare?
A. Their as been no change in this aspect as Powercare was a separate entity, and all the warranty related issues on the consoles are with them.
Q. Xbox Live isn't officially supported in South Africa but we do have a large amount of online gamers, are Comztek planning to bring in some of the Live specific accessories? (Headset, Live Camera, Points cards?)
A. We as Comztek also hold the SDA ( Specialized devices  and accessories) contract which has the wireless headset in the range as well as a wired keyboard that would work with the Xbox. Unfortunately there is no answer if they would be launching  a mouse that would work on the console yet. And as for the rest of the original xbox products we will be stocking them as well.
Q. You recently reported that you were awarded 6 new countries in Africa to distribute Microsoft's OEM software to, Namibia, Botswana, Angola, Malawi, Mozambique and Zambia. Has Comztek also received the Xbox distribution rights to these countries?
A. We are allowed to sell into those countries. But the reason why we won't be attacking these markets yet, is purely because the only authorized repair centre is  in South-Africa.
So that's it, at the moment it looks like everything is going to continue as normal and while they may not have the long term contract yet it does appear that they are planning ahead and securing the future of the Xbox 360's distribution in South Africa.
We haven't seen much of Comztek yet but I will say that my first dealings with them have been positive and I am quietly confident that we won't be experiencing any further major issues.
As a side note I did also put a question in about the pricing structure of the Xbox 360 but the local price is set by Microsoft SA and as such Comztek can't answer those questions. It's nice to see that they can't unilaterally rip us off (like some other local companies) and that Microsoft are being hands on in this regard.
Last Updated: July 22, 2009