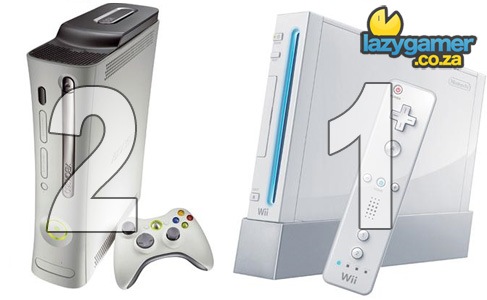 The Wii is – without doubt – a sales powerhouse. It's been dominating console hardware sales since its release, and hasn't really showed any signs of slowing down. Until now, that is. Recent sales data from Gfk ChartTrack shows that whilst still ahead in lifetime sales (by a large, large margin) Wii sales have slowed in favour of the Xbox 360, by a factor of 2:1.
From February to June this year, sold 300 000 units – half of the 600 000 units shifted by Microsoft's 360. Whether this means the Wii craze is finally over, or that a a few hundred thousand Britons have replaced red-ringed 360's en masse will be seen towards the end of July when Wii Sports Resort, already proving popular in Japan, gets released.
Much like in South Africa, the Xbox 360 is the cheapest current-gen console available; a fact that can only contribute to its current favour. Chart data on the PS3 is currently unavailable, but its consistently high price means it's likely in third place.
Source : NegativeGamer
Last Updated: July 6, 2009