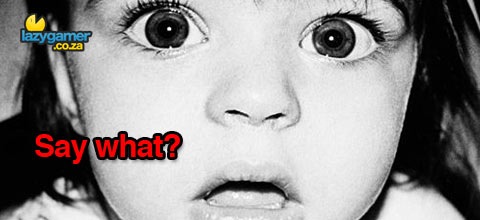 We received some information earlier this week about a Cats Gaming clearance sale that will be taking place in Johannesburg this weekend that you very well might not want to miss.
Cats Gaming will not only be having a super sale, but will also be holding a racing tournament and doing some other nifty stuff. So what kind of goodness can you expect?
Here's a quick rundown:
Nintendo DS, Wii, PS2, PS3, PC and Xbox 360 games from R99
Xbox 360 Consoles from R999
30% Discount on selected Xbox 360 accessories
Xbox 360 Racing Competition (R50 competition entry)
Racing Chairs
Extreme Gladiator Slide
Interested? All the info after the jump.
The sale will be taking place on Saturday 27th (that's tomorrow) and will be held at CVenue, next to Catsdigital Fourways, William Nicol Drive, Cnr White Hills Boulevard from 9am-6pm.
I'm really sad that I wont be able to make it, but for those of you who can, be sure to make a turn and see what they have. Ok, so can someone tell me what exactly an Extreme Gladiator Slide is? Is it compatible with the Wii? I sure hope so.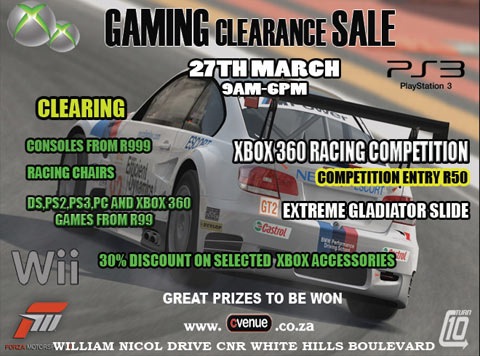 Last Updated: March 26, 2010