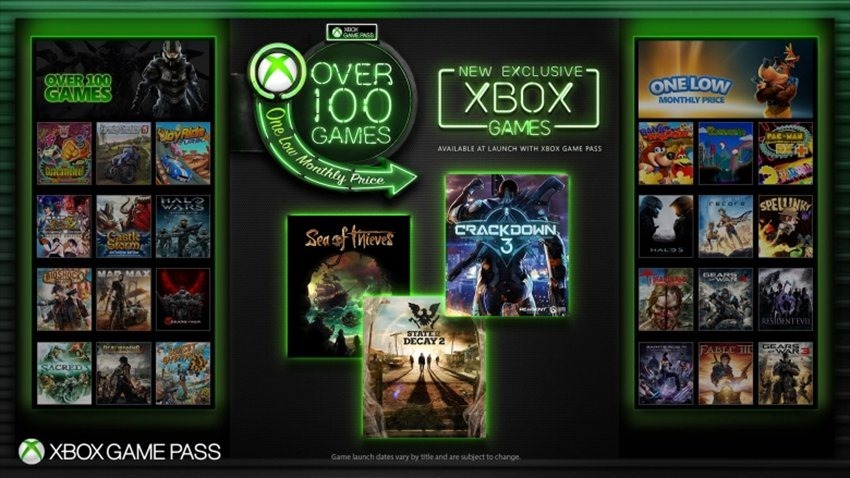 We quite like Game Pass on the Xbox One. It's a neat subscription service that lets players download and play games from a library of older games. For newcomers to the Xbox One ecosystem, it's incredible and is fantastic value for its R159 a month asking price.
It's about to get…incredibler. In an incredibly ballsy move, Microsoft Xboss Phil Spencer has said that new first party Xbox games will be added to the service on day one.
"When we launched Xbox Game Pass in June 2017, we knew we wanted to craft a service with gamers in mind. That meant a diverse, expanding library of over 100 games and counting, matched with one monthly price and unlimited access to download and play full-fidelity experiences.

We know our fans value having a variety of games to play at a low monthly price. We've also heard from fans that the ability to play new blockbuster games in Xbox Game Pass is important. So we've continued to explore new ideas to make this possible.

Today, we're excited to announce plans for a major expansion to Xbox Game Pass that underscores our commitment to deliver our fans the ultimate gaming subscription service.

Moving forward, we plan to release all new Xbox One exclusive games from Microsoft Studios into Xbox Game Pass on the same date as their global release."
That means that future games in the Forza, Halo and Gears of War franchises, as well as new games like Sea of Thieves and Crackdown 3 will be available to Game Pass subscribers on the day of release. This is unprecedented and is the closest we've come to a "Netflix of games," only better because it'll be brand new games on the day of release.
Madness.
Last Updated: January 23, 2018