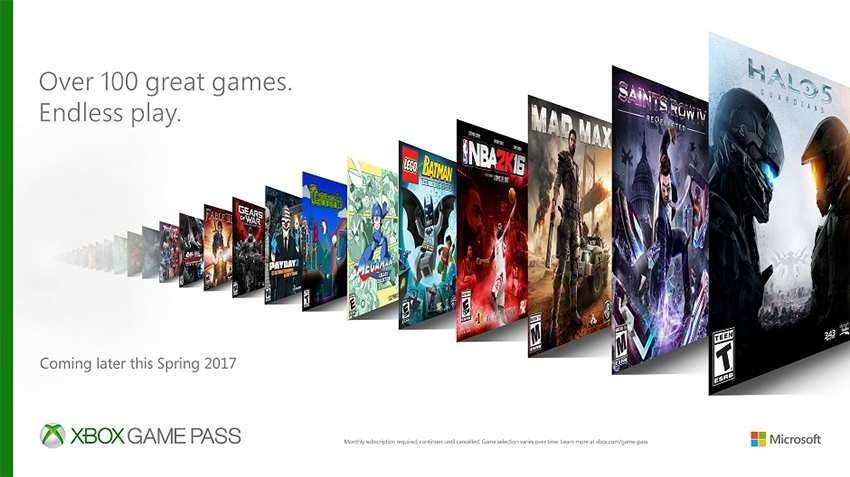 Games are expensive – especially new ones, which locally cost up to, and sometimes in excess of a thousand Rand. Sure, there are Steam sales, Xbox Live games with Gold, PlayStation Plus' Instant Game Collection and a plethora of sales to help ease the burden on your wallets, but gaming is still a luxury.
To help combat that, Microsoft is launching Xbox Game Pass, a subscription service that lets gamers pay a monthly fee to access a library of games. $10 will grant access to 100 or so games, split between Xbox One games and backwards compatible Xbox 360 ones. It's a little bit like Netflix for games – but can it be remotely as successful?
Michael Pachter doesn't think so.
Responding to question on The Pachter Factor on how long it'll take for Microsoft's Xbox Game pass would take to reach Netflix's heights, he responded:
"That's an easy one, eternity.
Of course, he had more to say.
"Netflix has 93 million users as of the last earnings report, they're probably going to be at 100 million by mid-year, there's no chance Microsoft get anywhere near that. This isn't the beginning of Netflix style programs, Gamefly was the beginning of Netflix style programs.

Gamefly was exactly what Netflix was in 2006, DVD's by mail. The price was a lot higher, twenty bucks and I don't know their numbers today, but the last published thing I saw they had not got to 1 million customers paying twenty bucks a month. It's a hard model to make work, and Gamefly had every game. The point is they had new games and even they can't get a lot of traction at $20 a month. At its $10 price point, people would need to play many games to make it worthwhile. Given that the library of games available isn't mind-blowing, Pachter reckons there aren't that many people who'll make full use of it.

Game Pass, is $10 a month, we don't know a whole lot about it because it just got announced, but I looked at the titles that are listed as available and I see nothing that came out more recently than a year ago. I saw Halo there, but Halo was a fall 2015 launch, and that was the most recent game I saw and then I saw a bunch of old games."
It'll have its users, but it won't nearly be as prolific as Netflix.
"10 bucks a month, $120 a year," said Pachter. "The games on there are pretty much $20 games, if you buy them physically for 20 bucks, and you play them for a month to make the most of game pass you'd have to go through 8-10 games a year. It really costs you 10 dollars per game, so the only way game pass makes sense is if you're going to play 12 games a year.

And I think there are people who will – But I don't think there are 93 million of them. I think there's a million or two million. So the answer to the question is: No, it's not the beginning of Netflix-style game models and no it's not going to reach similar success as Netflix, ever."
Last Updated: March 22, 2017