It's nearing the end of the month, which really only means one thing! Debit orders have already gone off and you're looking very forward to next month's paycheque! It also means that it's time for Microsoft and Sony to reveal the games that'll be included with Games with Gold and the Instant Game Collection! They're somewhat related too, because even though there's no cash for new games, you'll still get to play stuff! Hooray!
Unfortunately, September's Games With Gold are little handy-wavey. That is of course just my opinion, maaaan – and you may get some good hours of gaming from Spring Month's collection.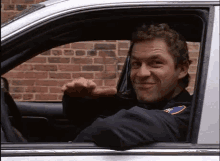 The first game coming to the Xbox One next month is Prison Architect: Xbox One Edition. As the name suggests, it's about building a prison to keep the inmates happy. Or at least., happier than they should be being locked up in a maximum-security facility. Probably not has happy as they'd be outside the prison though.
"In Prison Architect you will see the impact of your grand design on the lives of your inmates; be it a utopic centre for rehabilitation, a brutal Super Max Prison or anything in between. Even when all of your prisoners' needs are met, remember one thing – it's still a prison and no one really wants to be there."
The second game is Tuque's co-op, top-down twin-stick shooter Livelock. It's…it's a decent game, though I do have a soft spot for twin-stick shooters.
"Livelock is a co-operative top-down shooter where you play solo or with up to two allies to break the cycle of infinite war between machines. As one of the remaining Capital Intellects, your role is to unlock Eden and revive humanity.

Take control of one of three mechanical chassis – Hex, Vanguard or Catalyst – to defeat intelligent mechanical enemies."
The Xbox 360 games next month are also…okay. The first is LEGO Star Wars III: The Clone Wars, which is a not a true story of what Traveller's Tales has been doing ever since they nailed the LEGO game formula. The cloning here has something to do with some or other space war.
The next Xbox 360 game is a collection of old (but frequently awesome) Wonder Boy games. These are the more RPG-focused Monster World games from the Sega Vintage Collection: Monster World collection. "Wonder Boy in Monster Land, Wonder Boy in Monster World, and for the first time outside of Japan, Monster World IV!"
As far as the games go, they're alright.
Last Updated: August 29, 2018