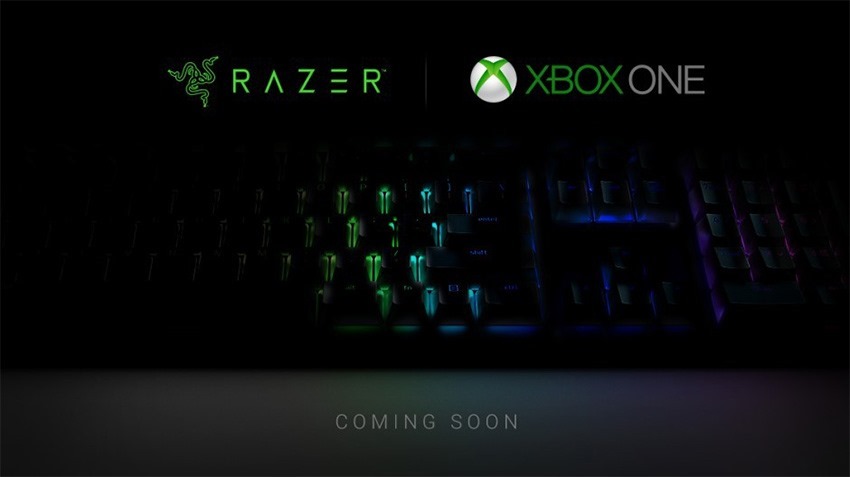 Xbox is becoming a platform more than it is a console. I experienced that playing Forza Horizon 4 on my PC, together with my wife who was playing the game on the ol' Xbox One. Over the years Microsoft has been trying to position Xbox as ecosystem, so it makes sense that the Xbox One console would eventually begin supporting mouse and keyboard controls.
It's happening for Insiders next month, and it'll be built right into the system. That doesn't mean that it'll be forced though; it'll be up to developers whether they want to implement mouse and keyboard controls or not.
"With this new input support at the platform level, developers can now build mouse and keyboard support in their games if and how they choose. It's important to note that mouse and keyboard support for games is added on a title-by-title basis, entirely at developers' discretion. For all other titles, nothing changes. Mouse and keyboard input is not enabled by default for games. Each development team knows their titles best and we support them in creating the right experience for their games as they see fit, to ensure an optimal and fair gaming experience."
One of the first games that'll implement the controls will be Digital Extreme's immensely popular, overwhelmingly dense cyberninja game Warframe.
Microsoft says that when the feature rolls out next month, most wired USB keyboards and mice will work – though Razer fans can expect some new Xbox One specific mice and keyboards in the near future.
?WAITING FOR SOMETHING EPIC?

Be sure to tune in to the November edition of #InsideXbox to find out what's on the horizon.

#Xbox #Razer ⌨️? pic.twitter.com/D1ZiuMWl4R

— R Λ Z Ξ R (@Razer) September 25, 2018
"We've been working closely with studios of all sizes to ensure mouse and keyboard experiences on console are fun, fair and correctly balanced, and look forward to introducing more games with support for mouse and keyboard input in the future."
And that's neat. I like that it's not forced, and I presume that games that do use the feature will allow for multiplayer sessions to be split between keyboard/mouse users and controller users. System-level support also means that maybe the next iteration of the criminally underappreciated (but with plenty of room for improvement) Halo Wars will allow for a more complex input system.
For more recommendations, check out our best gaming mouse for small hands article.
Last Updated: June 16, 2021