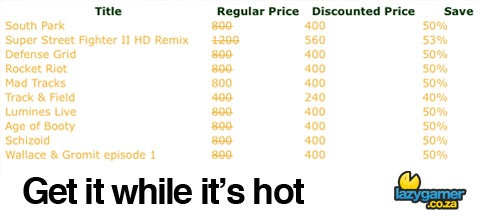 Major Nelson has just informed us via his Twitter feed that Xbox Live is now having an inventory blowout sale (list in image above).
What his basically is, is a whole heap of marketplace content selling mostly at half price. The best part is that it is available to both Gold and Silver members, so if anything on the list interests you, now is the time to get buying.
The discounted prices will be available until April 7.
Source: Major Nelson
Last Updated: April 1, 2010