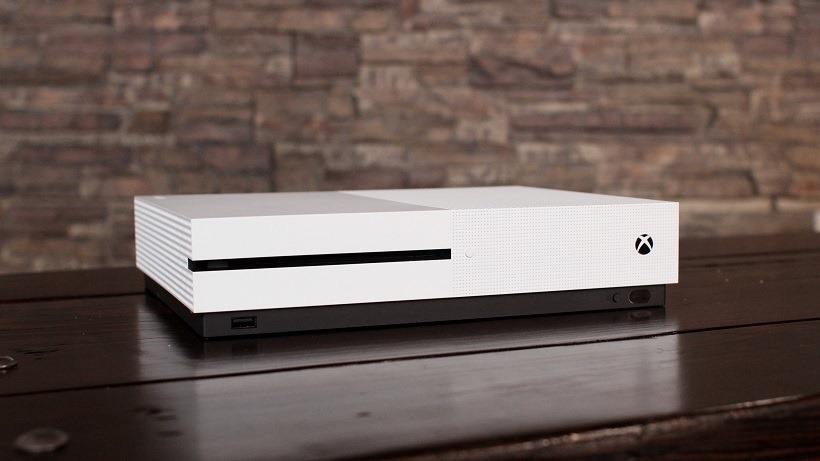 Just before the launch of the Xbox One S, Microsoft has been enjoying a stint of dominance on the console market space. It's claimed top spot in NPD sales figures for console hardware for now the third month running, beating out the PlayStation 4 in September sales. That's a pretty big deal for a console that was so obviously outdone by the PS4 in the years prior, and Microsoft isn't letting it lie.
Although the results haven't been publically released yet, Microsoft have released a statement claiming that they have topped the charts for the third month running in both the U.S and U.K. It's a victory off the rousing success that the Xbox One S has seem, reigniting Xbox One sales in multiple markets. It also shows that either people who still need a current-gen console are choosing the Xbox One instead, or simply already have a PS4 purchased.
PlayStation VR could be factoring in this heavily too, with multiple consumers perhaps already gears for Sony's headset and in no need of a PS4. Sony isn't likely expecting PSVR to spur on PS4 sales (the combination of both is the hardest sell possible), but it will be a hardware figure to keep an eye on now that it has launched in many major markets.
Another factor is the incoming PS4 Pro. The PS4 Slim launched n markets last month and surprising still hasn't managed to take away the sales crown from Microsoft, but it could be the PS4 Pro that is preventing that. Despite some of the backlash, it's likely that many probably PS4 consumers are waiting for the more powerful console next month, with November being the real test for Microsoft. If the Xbox One can maintain its dominance there, it bodes well for Microsoft going into the new year.
It also offers them a little insight into how they might approach their own new console launch at the end of next year, perhaps learning for some of Sony's missteps if they occur. Either way, Microsoft is enjoying their time on the top.
Here's what Microsoft told Gamesbeat:
"Thanks to our fans, Xbox One was the best-selling console in September in the U.S. for the third month in a row according to NPD Group as well as the best-selling console in September in the U.K. according to GfK Entertainment UK. In addition, Xbox One was the only gen eight console to see year-over-year growth in September in the U.S., Australia, the U.K., and many other countries worldwide. This success was driven by our fans and their support for Xbox One S, which is the only console available this holiday with built-in UHD 4K Blu-ray, 4K video streaming and HDR for gaming and video.

We received an incredible response to Forza Horizon 3, the No. 1 first-party title for September in the U.S., Australia, and U.K. according to NPD Group and GfK Entertainment UK. Global engagement on Xbox Live – the fastest, most reliable gaming network – continues to grow and the number of unique multiplayer users increased 57 percent year-over-year. With the blockbuster launch of Gears of War 4 for Xbox One and Windows 10 this week and the upcoming release of Clubs and Looking for Group on Xbox Live alongside the launches of Dead Rising 4, Battlefield 1, Call of Duty: Infinite Warfare, Dishonored 2, Final Fantasy XV, Titanfall 2, and Watch Dogs 2 in the coming months, Xbox is the best place to game this holiday."
Last Updated: October 14, 2016