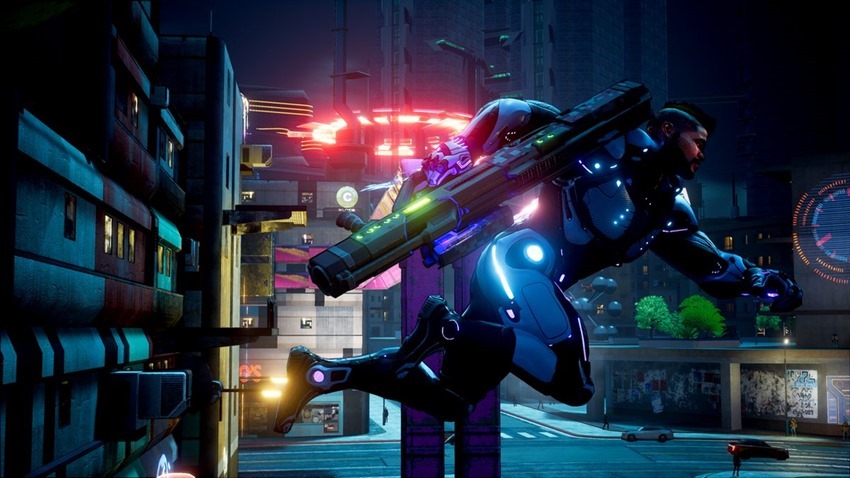 Microsoft's Xbox One X is coming later this year, and it was coming with just one brand new launch exclusive – Crackdown 3. That game has, however, been delayed. Crackdown 3 has been pushed back from its original 7th November release until the northern hemisphere's Spring in 2018. It means that Microsoft has just one big new first party game coming this year, in the eagerly anticipated Forza Motorsport 7.
"Crackdown 3:campaign, coop, & Wrecking Zone is moving to spring 18 so we can make sure we deliver all the awesome that Crackdown fans want," said Microsoft Studios Publishing general manager Shannon Loftis on Twitter.
And honestly? We're not surprised. The game as it stands right now is a little on the dull side, and with the very similar games Agents of Mayhem not quite receiving critical acclaim, it's likely that Microsoft is rethinking the public reception for the game.
"We're very excited about Crackdown 3, and so are many fans, and so it's a difficult call to move the release date," Loftis said in an email interview with Polygon. "However, we want to make sure to deliver the right game, with the right quality, and at the right time. Crackdown 3 is a hugely ambitious game and we want to ensure we deliver the right experiences all the way through every part of the game, whether that's campaign, co-op multiplayer or our competitive multiplayer mode, Wrecking Zone. Getting the balance right between the three modes is important, and we are going to take the extra development time to ensure that. Gamers can expect Crackdown 3 in Spring of 2018."
Microsoft doesn't seem too worried about the line-up of games coming to its platform, or how that'll affect the release of its superpowered Xbox One X.
"The Xbox One X launch lineup will be one of the greatest lineups of games ever available with a major new console release," Loftis added. "Not only are there several new Xbox exclusives such as Forza Motorsport 7, Cuphead, Super Lucky's Tale, and the console launch exclusive PlayerUnknown's Battlegrounds, there is an incredible list of titles coming this holiday including Middle-earth: Shadow of War, Assassin's Creed Origins, Call of Duty: WWII, Star Wars Battlefront II, Destiny 2, and more — with many of these titles enhanced to play better on Xbox One X. With so many great exclusives and new games to play, Crackdown 3 would have shipped into an incredibly crowded market.

"I'm proud of the progress and dedication the Crackdown 3 team has shown and their deep passion and love for this IP. We think it deserves the time we're giving it, we think our partners deserve the extra time, to ensure we deliver the experience that Crackdown fans deserve. We hope they love it as much as we do."
While there are indeed great games coming to the Xbox One and Xbox One X (I need Cuphead in my veins), there's nothing that's available nowhere else, which could make the new system a slightly less interesting prospect.
Last Updated: August 17, 2017