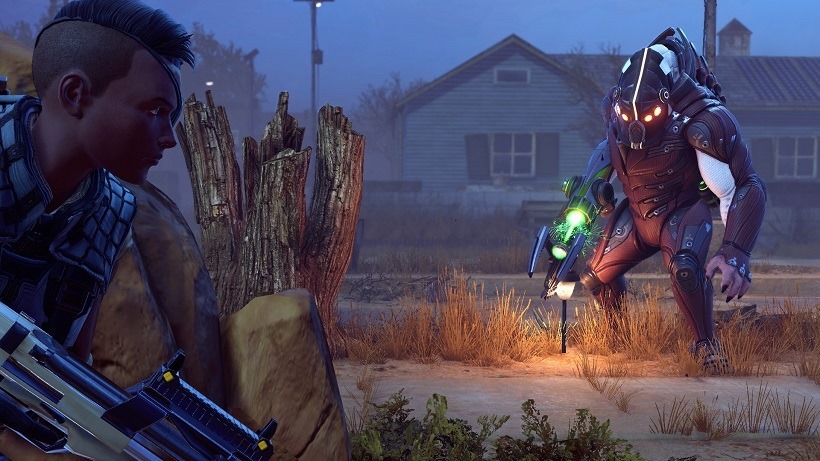 XCOM 2 developer Firaxis have been working tirelessly on the sequel to their turn-based strategy game but haven't forgotten some of the highs their previous success brought. One of the best parts of the last XCOM didn't even come from the studio, which lead to Firaxis hiring the minds behind the popular Long War mod for the game to work on some new modes for day-one release with XCOM 2. And not only will there be one, but three mods to enjoy from the day the game goes on sale.
Those three were detailed during PAX South this weekend, and they're probably not on the scale you might have been expecting. The Long War developers have been tinkering with XCOM 2 and its systems, producing three different alterations that you can add to the game. The first is small, adding a sub-machine gun weapon to the game which was popular in their previous work. Slightly less damage, but ultimately lighter and easier for Agents to hide with.
The second adds new leadership perks for you to pick from, even if you're allowed technically allowed one leader at a time. The third is by far the most interesting (and first that I'll install), adding a brand new brutish enemy type to the game called the Muton Centurion. Think Krogans with XCOM flair.
All three of these will be available to download as the game launches, with the team working on more for post-launch release. Pressed for answers as to whether a Long War type of mod would be made for XCOM 2, the team replied with a typically vague, PR-like answer
"We'll see. We are certainly open and exploring the possibility of turning more content."
So will we see the tough as nails mod remade for the sequel. Maybe, who knows. I'm guessing now that Firaxis has them under their wing, they'll try muscle in on the credit for that this time around.
Last Updated: February 1, 2016