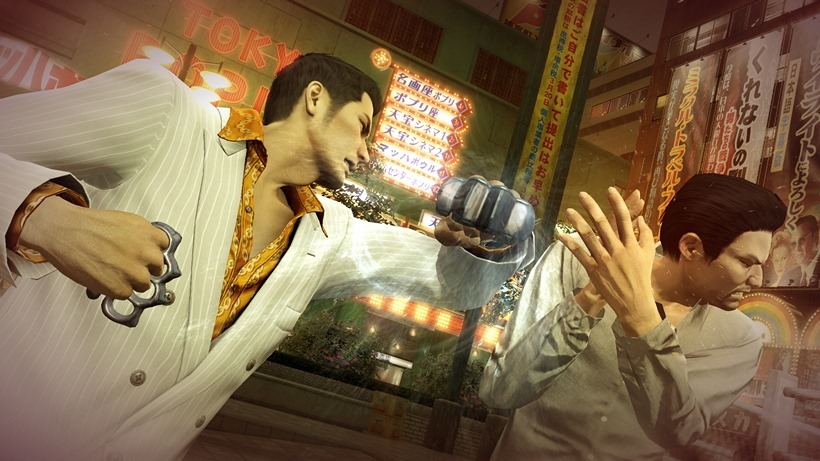 I have a soft spot for the Yakuza series. It's what I imagine is the natural evolution of Shenmue – if that series didn't kick the bucket prematurely only to be resurrected through the magic of crowdsourcing years later. It's a vibrant and entertaining action series in a Japanese sandbox, filled with bits of mundane life.
The last Yakuza game I wanted to play was only released in Japan – but it looks like the series prequel, Yakuza 0, is coming to Western shores. According to the PlayStation Blog, it'll be coming in 2017.
But what is this Yakuza thing about, you ask?
"The year is 1988, a chilly but electric Tokyo is the backdrop for the rise of the Dragon of Dojima. See the genesis of series protagonist Kazuma Kiryu as he ascends the ranks of the Yakuza – the name for the notorious criminal gangs operating in the seedy underworld of Japan.

The story starts in the familiar location of Kamurocho. A young Kiryu is blamed for a debt collection that quickly ends in murder. This murder happens on a coveted plot of land in Kamurocho and Kiryu finds himself in over his head trying to regain his honour and save the reputation of his savior and father figure, Shintaro Kazama.

Meanwhile in Osaka, series familiar Goro Majima is living life and runs an above-board cabaret whilst possessing an intense desire to rejoin the Yakuza clan, he was ousted from.

For the first time ever, fans of the series have a unique opportunity to get into the story-driven action and play as the Mad Dog of Shimano; Goro Majima – the most eccentric character in the Yakuza series. Along with his unique fighting style and abilities, players will gain an eye-popping insight into his penchant for turning sleaze into profit – while trying to complete impossible tasks set by seemingly unforgiving bosses!

Are you prepared to learn about the origin of the Dragon & overindulge in a decadent era of late 1980s Japan? How far will you go to prove Majima's loyalty in Yakuza 0 – when the Mad Dog is unleashed?"
It's terribly cheesy, filled with silly action and even sillier activities, and I love it to bits.
Last Updated: March 23, 2016