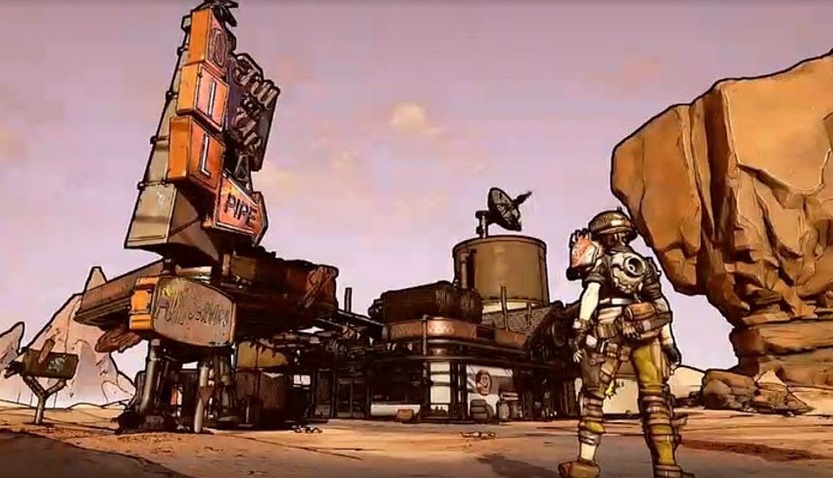 We all know that Gearbox is busy working on a Borderlands 3. It's probably the worst kept secret in games at the moment, as Gearbox boss Randy Pitchford admitted before that the company would work on Borderlands 3 once work on Battleborn was wrapped up.
Later, he admitted a little reticence about making Borderlands 3.
"There's a point where it's like, 'What should the next Borderlands be? Should there be another Borderlands, and what should it be?'

"We had that discussion and there was this weird mixed bag. On one level it's like, 'Woah'. If you're going to do something that's called Borderlands 3 and it's going to be done in this next-generation environment, there's a whole bunch of ideas that come around of what has to happen in order for that to live up to what that needs to be. If there's going to be a Borderlands 3 and what that would be. We imagine what that might be, and frankly it scared us. It's like, 'That's so crazy and so big that I'm not sure we can succeed'."
We may soon find out. Speaking during their "Inside Gearbox Software" panel at PAX West, Gearboss Randy Pitchford teased the audience saying that 90% of the studio's workforce was "working on the thing I think most of you guys want us to be working on."
While he didn't mention any names, I'd hazard a guess that it's not Battleborn 2…or worse, Alien: Colonial Marines 2.
We know very little about the sequel to Borderlands, but we do have a glimpse of what it may look like, thanks to a GDC presentation IN March,
That all said, while I loved Borderlands, its sequel and bits of the Pre-Sequel, I'm not sure that Borderlands will manage to hit the same bar this time around, especially with the looming possibility of more microtransactions than the game should rightfully have.
Last Updated: September 5, 2017