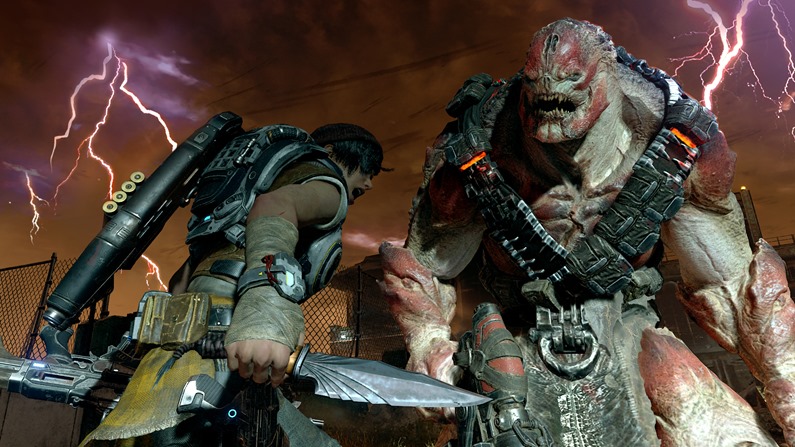 When Microsoft introduced bragging rights on the Xbox 360 with Achievements, a new trend began. It wasn't enough to just finish a game, you had to do so with style and precision to earn the digital equivalent of a No-Prize. Many a game tasked players with clocking them at high levels of difficulty or with an array of ridiculous parameters attached. But no other game came close to the dedication needed to earn a Gears of War "Seriously" badge.
This was the achievement that you'd have to throw your life away for if you wanted to grab it. Hell, Gears of War 3 set the bar even higher in 2011 as it asked players to earn 65 Onyx medals and reach level 100 just for starters. And then there's Gears of War 4, which now comes with Seriously 4.0. Here's what you'll need to do in order to grab it according to the Coalition on their Blog:
It's time to lift the full curtain on Seriously. In Developer Blog 5, we revealed the first details on Seriously 4.0 – our streamlined take on the achievement that represents Gears fans that show hardcore dedication to the game and mastery of all aspects of Gears of War.
Complete the Campaign on Insane Difficulty
Get to Re-Up 10
Earn all Ribbons at least once
Earn a Rank Placement in each mode
Get all 5 classes to Level 10
Level any 5 Horde Skills to Level 5
Complete all 10 'on-disc' maps from Wave 1-50 (any difficulty)
Listen, I already give up. There's only one that I ever got 100% of the achievements on, and it certainly wasn't Gears of War. It was Metal Gear Rising: Revengeance, because of course it was. But the kind of dedication needed for Seriously 4.0 in Gears of War 4? Contrary to what the mainstream media has told you, I actually like going outdoors. Gears of War 4 is out soon, just in time for Wednesday night sessions of shotguns to the face.
Last Updated: September 15, 2016