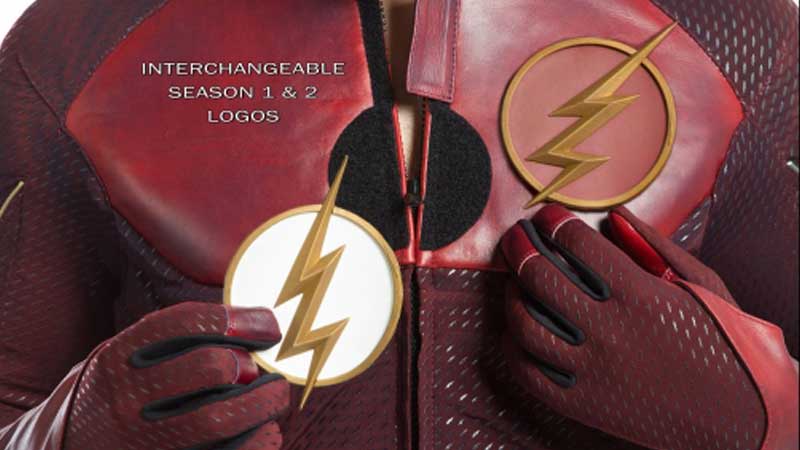 You know what I like about The Flash? Leather. Lots and lots of leather, that just about every character wears on that show. Yes, I have weird vices but leather will always be awesome and never out of style. And apparently friction-proof as Barry Allen can run fast enough to shatter dimensions and not have to worry about ever setting his costume on fire.
And what a costume it is. Even with a budget that proves that the greatest enemy of The Flash happens to be a reduced special effects budget, the series has still managed to make actor Grant Gustin look great. The Flash wears a costume that is massively different from what the first actor on TV, Jon Wesley Shipp wore.
Which was a velvety red muscle suit basically, thanks to the popularity of rubber muscles that was born from Tim Burton's 1989 Batman movie. But Gustin's costume looks the part, is iconic and surprisingly anchored in the real world. It's a look that is still difficult to pull off, but a few extra dollars can help you avoid spending a few nights behind a sewing machine learning how to curse the complexities of leather.
And that's because UD Replicas has managed to race into the scene with the most accurate Flash suit around. Remember,  it's still primarily meant to keep you alive in the event that the worst-case scenario decides to knock you off your motorcycle, but just look at this:
That there, is a combination of leather, compression foam lining and lycra skins. And a whole lot more. It looks fantastic, and even better than the stuff found on various cosplay merchandise websites. Hell, I'd wear that jacket out in public proudly, presumably while Geoff pretends to have no idea who I am when I try to talk to him. The price? That varies, so here's a breakdown of it:
Jacket – $598.00
Pants – $429.00
Gloves – $98.00
Boots – $249.00
If the name of UD Replicas rings a bell, that's because they're also the company behind that superb Dawn of Justice Batsuit. A batsuit which is still on my Christmas list. Or Kickstarter effort, at this rate. ONE DAY!
Last Updated: September 5, 2016