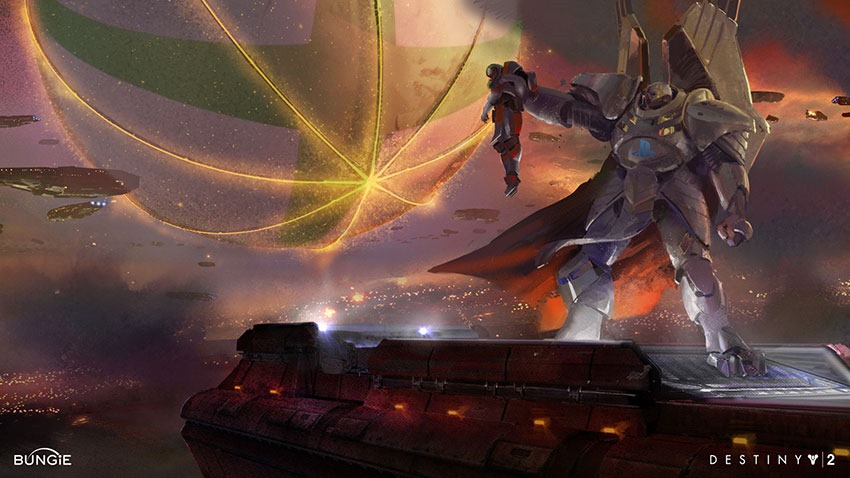 Cross-saves are the knees of the bees, especially in games which require dozens if not hundreds of hours of investment and tasking you with overcoming some of the most challenging scenarios that can be thrown at you. Destiny 2 is full of those moments, whether it be the original narrative story that saw Guardians reclaim their lost light from the Red Legion or any of the numerous Nightfall strikes, secret missions and Raids that made the sequel a Herculean effort for some of the best loot in the game.
Now imagine you were shifting platforms. Let's say you wanted to go from potato visuals on a PS4 and really crank out the visuals on a PC. Buy the game again (fair enough), boot it up and grab your character from the cloud…right? Not exactly. Destiny 2's current and most difficult raid boss isn't some sort of irony-wish granting mega vagina-dragon, but Sony.
For anyone who wanted to do a little of the ol' cross-platform transfer of characters from PlayStation to another platform and found themselves locked out of doing so, you can shake your fist in light level 550 anger at the Japanese company for not allowing that feature to be implemented. That's the bold claim made by Kotaku's Jason Schreir in the site's Splitscreen podcast (thank you ResetEra), who says that Sony nixed the idea so that their exclusivity deal for Destiny content could take priority:
I heard that Bungie wanted to do character transfers for PS4, PC – before Forsaken came out – but Sony wouldn't allow it. Sony is just like, we want people to associate Destiny with PS4, even if that means screwing over other players. It sucks and hopefully Bungie ends it.
Sony has been a stick in the mud with various cross-platform requests in the past, notably MineCraft, Rocket League and Fortnite. Sony big boss Shawn Layden did go on record a couple of months ago with comments over the brand finally looking at the possibility of allowing their users to play with others, although this has most likely only been because of some especially vocal revolt from players who had become fed up with being locked inside:
All it takes is for publishers and developers who wish to permission it. As ever, just work with your PlayStation account manager, and they will walk you through the steps that we've learned through our partnership with Epic on how this works. I don't believe right now there is any gating factor on that. I think they're open to make proposals, because the Fortnite thing worked pretty well.
Of course there have been other reports running contrary to that, so who the hell knows at this point. Meanwhile, Bungie found themselves rolling back a PS4-exclusive weapon that managed to find its way to weekend salesman Xur on all platforms, presumably in a scenario that had the Sony bosses screaming at a Bungie employee whose only response was "uh oh spaghetti-Os".
With the Activision partnership wrapping up later this year for Bungie, hopefully, any deals inked during that phase of their Destiny development will eventually wind up come September 2019 and see the developer make an effort to bring everyone to the cosmic sandbox party. Xur knows that I'm not planning to run that damn Whisper of the Worm quest again after I spent many weekends on it.
Last Updated: April 15, 2019